The final trailer for Halloween Ends just dropped, and there are a lot of feelings with this one. Supposedly, this film marks the end of one of the most infamous rivalries in horror history. For nearly five decades, Laurie Strode and Michael Myers have consistently come together for one epic fight after another. Now, that is all concluding with a final battle.
In the newest trailer, we get a better look at how Laurie (Jamie Lee Curtis) has spent her time since the events of Halloween Kills. Even though she swears she has moved on and put the past behind her, her granddaughter sees a different story. Laurie continues preparing for the day she knows is coming, the day Michael (James Jude Courtney) comes back for her.
RELATED: Halloween Kills Spoiler Review
Based on what is seen in the new trailer for Halloween Ends, there is plenty of action. Unfortunately, the trailer hints at an overused trope found in multiple genres. At one point, Laurie talks about believing that, for Michael to die, she will also have to die. This "hint" may be misleading as to what will happen in the end, but it is equally possible that the movie is going down that path. Time will reveal all.
Halloween Ends stars Curtis, Courtney, Andi Matichak, Will Patton and Rohan Campbell. The movie releases in theaters and on Peacock on October 14, 2022. Will you be watching in the theater or streaming on Peacock? Haven't caught up on the terror? Catch Halloween Kills before diving into the finale.
Take a look at the new trailer below and let us know what you think in the comments!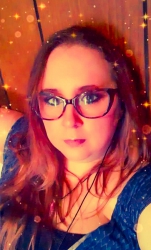 Latest posts by Becca Stalnaker
(see all)