Many films and television shows were put on hiatus when production studios in the United States and the United Kingdom shut down in response to the ongoing COVID-19 pandemic. As reported earlier this week by Deadline, some studios are preparing to reopen for business in the coming weeks. One of these is Arborfield Studios, which is particularly notable as the primary filming location and set for Netflix's fantasy drama The Witcher. starring Henry Cavill. 
Arborfield was one of the first U.K. studios to shut down, back on March 16th. The production hiatus was in response to Kristofer Hivju (one of many actors joining the cast for Season 2) testing positive for COVID-19.
RELATED: THE WITCHER Reveals Cast, Directors for Season 2
Bob Terry, managing director for Arborfield, said work is underway to reopen Arborfield and its sister studio Longcross within the next two weeks.
Not all U.K. studios shut down during the pandemic. The Pinewood Studios Group, whose major clients include Disney and Netflix, remained open, though with extensive safety protocols in place. BBC Studioworks kept open to allow shows like Good Morning Britain to remain on-air.
Studios that seek to reopen must follow new guidelines compiled by the British Film Commission and the British Film Institute. The rules outline safety protocols including physical distancing, safety training, and temperature tests.
Netflix has yet to officially announce the resumption of Season 2 production, but given that Netflix is determined for The Witcher to meet its 2021 premiere date, it seems likely that Netflix will green-light The Witcher within the next two months so that production can take advantage of summer weather conditions.
What do you think? Are you eager to see Geralt of Rivia return to Netflix? Or are you worried that studios are resuming production too soon? Geek Girl Authority will be using its Witcher Senses to keep eyes, ears, and noses out for all the latest news about The Witcher Season 2 and more!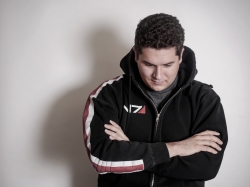 Latest posts by Tyler Boyce
(see all)