A few days ago, Tom's Guide revealed that a gaming store has already announced their pre-order pricing for the PlayStation 5…and it is much lower than most of us expected!
Play N Trade, a Canadian retailer, has opened up pre-orders for the PS5 at CA$559.99. Now that may sound like a lot, but it's Canadian dollars, so when converted into U.S. dollars, it is roughly $395.17. This is roughly the same price that the PlayStation 4 was at launch ($399.99), and it's probably intentional.
When the PS4 launched at $399.99, that was almost $100 less than the Xbox One. With a higher price, some questionable digital rights management policies, and a focus on entertainment apps over games, Sony was able to take an early lead over the Xbox One. While undercutting the competition may seem a sly trick from Sony, it may prove crucial to being competitive against Microsoft.
The Xbox Series X boasts more powerful processing abilities than the PS5 (with Microsoft claiming that the Xbox Series X can run multiplayer for Gears 5 at a whopping 120 frames per second). However, despite being more games-focused with this latest console, Microsoft continues to charge a premium for its hardware. In the current video game market, PlayStation users significantly outnumber Xbox users. Having the PS5 as a cheaper alternative (with far better storage than Xbox) could help retain Sony's majority market share, as well as possibly convert a few Xbox fans who might be looking to upgrade for a lower cost.
RELATED: The Game Awards 2019: GODFALL Announced as PlayStation 5 Exclusive
Both PS5 and Xbox Series X remain scheduled to launch around November 2020. Both video game giants seem determined to not let COVID-19 delay their next-gen consoles (though Coronavirus is definitely having an effect on the development of the games intended to launch alongside those consoles).
What do you think? Does the PlayStation 5's price-tag make it more appealing to you? Or are you dead-set on getting the Xbox Series X, no matter what? Or are you a hardcore PC player, laughing at the struggles of the "console peasants"? Let Geek Girl Authority know what games you are looking forward to playing later this year, and keep an eye on GGA for more news about all your favorite games and systems!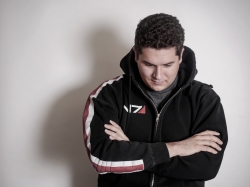 Latest posts by Tyler Boyce
(see all)