According to a report by Video Games Chronicle (VGC), Sony Interactive Entertainment has recently signed-off on not one, but two sequels for Guerrilla Games' post-apocalyptic action role-playing game (RPG) Horizon Zero Dawn. The games for this planned trilogy are some of the most ambitious ever attempted – not just by Guerrilla, but by any Sony developer.
2017's Horizon is set on a far-future Earth where life was spared only through the efforts of Dr. Elisabet Sobeck and the top-secret "Project Zero Dawn". Nature has reclaimed the planet, but the dominant life-form isn't even a life-form. Machines rule the world, and what humanity continues to exist does so in far-flung primitive tribes.
The Amsterdam-based game developer Guerrilla Games has always desired to turn Horizon into a series of games. The narrative team even wrote up a long-form script for the story going beyond the current game into possible sequels. It was only after the commercial and critical success of Horizon on PlayStation 4 that Sony agreed to even the idea of a "Horizon Zero Dawn 2".
Horizon Zero Dawn 2 officially started development after the first game successfully sold ten million copies. The sequel was initially planned for PS4, but Sony has shifted development to focus on its next-generation console, the PlayStation 5. The shift in platform seems to be confirmed by a (now-deleted) tweet by a Guerrilla Games jobs posting that used the PS5 hashtag.
RELATED: What You Need to Know from Sony's THE ROAD TO THE PS5
VGC's sources have described Horizon Zero Dawn 2 and Horizon Zero Dawn 3 as "gigantic" in scope. Allegedly, the sequels will feature larger game worlds and more freedom to explore than their predecessor. This is a bold and impressive claim when considering how vast the original Horizon Zero Dawn is (with an in-game map covering several modern-day U.S. states).
There has been no news so far on what the story for Horizon Zero Dawn 2 might look like. It's possible that the sequel could take Aloy to lands only mentioned in the original game, such as the Claim (the Oseram homeland), Ban-Ur (the Banuk homeland), or the Forbidden West (the lands beyond the western border of the Carja Sundom).
As seen in behind-the-scenes footage of the game's development, the first Horizon Zero Dawn was originally planned to include a co-op game mode. Indeed, early concept art depicts multiple players battling against the game's mechanical beasts. Sony is now equally keen to see online functionality implemented in a PS5-powered sequel. Progress on that co-op mode has carried over into Horizon Zero Dawn 2, though no word yet on whether co-op will be an optional feature for the main storyline, or a separate co-op campaign mode. VGC's sources claim that the Guerrila development team hopes to demonstrate co-op in its first preview of Horizon Zero Dawn 2.
Herman Hulst is a co-founder for Guerrilla Games, who was recently promoted Head of PlayStation Worldwide Studios. Hulst stated that Sony remains highly committed to creating story-based and character-based games. All signs indicate that Horizon is indeed a franchise, and one that Sony intends to leverage as a PlayStation-exclusive for multiple years to come.
Sony has not yet responded or commented on these rumors. A PC version of Horizon Zero Dawn and a Horizon comic book series by Titan Comics are both scheduled to be released this summer.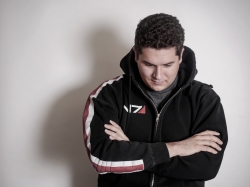 Latest posts by Tyler Boyce
(see all)