In 2005 Constantine was released and it remains one of the best comic book adaptations to date (and no one will convince me otherwise). With star Keanu Reeves taking on the forces of heaven and hell, comic book fans got to see the Hellblazer on the big screen for the first time. For the general, non-comic-book-reading public, they got to see a post-Matrix Reeves dive into a genre he hadn't really stepped in before.
While there were inconsistencies between the movie and the primary source material (Reeves isn't blonde or British, etc.), Constantine is a solid comic book movie. It didn't have a big box office showing, but it garnered a cult following that remains loyal.
So, when Peter Stormare, the actor who played Lucifer Morningstar in the original movie, announced on Instagram that a sequel was in the works, people got really excited about the idea of a sequel.
When ComicCon@Home did the 15th Anniversary Constantine reunion panel, it was clear how much love was put into the movie from the cast and crew. The executive producers and director had to jump through a steady number of hoops to get it done. But when you are able to make a movie with Reeves, Stormare, Tilda Swinton, Shia LaBeouf, Rachel Weisz and Djimon Hounsou, you know you have something special.
RELATED: SDCC 2020: Constantine 15th Anniversary Reunion Brings the Nostalgia
Needless to say, nothing has been confirmed but this rumor is reported by sites like Screen Rant and others. Fingers crossed that we get official news soon, but until then, it's time for a rewatch.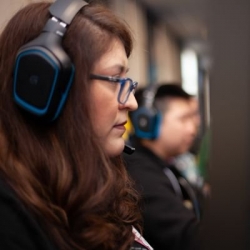 Latest posts by Renee Lopez
(see all)