Hey there, horror fans! It is time for another edition of Underrated Horror Movie of the Month. Every month, on the second and fourth Fridays, I come here to GGA and talk about a horror film that I feel is underrated and underloved. The search requires scouring every subgenre, decade and location to find the best-hidden gems. In this edition, I am mixing things up a bit. The media I want to highlight in this edition is not technically a movie.
The 2002 mini-series Rose Red is a Stephen King story and remains a favorite of mine. Sadly, this one does not get the same recognition as the original IT or The Stand mini-series. Additionally, it is different because King wrote the script without it being an adaptation of a novel. So, stick around to see why Rose Red deserves more love.
About Rose Red
A run-down, allegedly haunted house called Rose Red is abandoned in a small town. Over the years, many deaths have occurred on the property, beginning when the house was built. Enthralled by the stories, a college professor gathers a group of psychics, each with a particular ability, to stay in the house overnight and investigate. The group unknowingly releases a force greater than they expected. Can they survive until morning?
RELATED: Underrated Horror Movie of the Month: ATM
This movie stars Kimberly J. Brown, Melanie Lynskey, Matt Keeslar, Nancy Travis, Judith Ivey, Julian Sands, Matt Ross, Kevin Tighe, Emily Deschanel, Julia Campbell, Laura Kenny and Tsidii Leloka. Craig R. Baxley directed the series, and Stephen King wrote the story.
Rose Red does not have a Tomatometer Score but has a 57 percent Audience Score on Rotten Tomatoes.
Fun Fact: Before the series was released, The Diary of Ellen Rimbauer: My Life at Rose Red debuted. The novel claimed to be edited by Joyce Reardon, PhD, and to have an afterword by Steven Rimbauer, both characters in the series. It was marketed as nonfiction. The actual author was Ridley Pearson.
My Thoughts
I have to preface this section by saying that I love this mini-series. Also, one of my prized possessions is a copy of The Diary of Ellen Rimbauer: My Life at Rose Red. I may be biased toward this one, but I find it epic. Unfortunately, many viewers disagree.
RELATED: Movie Review: Pennywise: The Story of IT
As always, I dove through online reviews to understand why some viewers dislike Rose Red. Mostly, I found claims that it is not scary and rants against anything King wrote after The Shining. A handful of comments mentioned the acting and the atmosphere.
I have some thoughts on these claims. First, the statement that this mini-series is not scary is incredibly subjective. What one person calls scary, another may find hilarious, and vice versa. I see the series as suspenseful with a decent creep factor. The ever-changing house provides a layer of the unknown. Each character's particular talent plays into the overall arc. Perhaps Rose Red does not meet the criteria for some, especially those who prefer gory horror.
RELATED: Check out our recaps of the remake of The Stand series!
It is challenging to address those who seem to take issue with King's writing. In my experience, viewers and readers either love him or carry a profound disdain. However, I did see one comment that I can get into. This reviewer said it felt like this mini-series was a combination of King's favorite tropes. I can't refute this statement as I somewhat agree. However, unlike the reviewer, I do not see this as a negative. Instead, it brings all my favorite aspects of King's stories to one place.
Final Thoughts
Rose Red may not be everyone's cup of tea, but it is an epic tale of ghosts, hauntings, gifted individuals and murder. If you have not seen it, it is available on DVD. Unfortunately, it is not streaming anywhere that I have found.
If you have seen this one, let me know your thoughts in the comments. Until next time, horror fans, enjoy the trailer below. Stay spooky and watch more horror movies.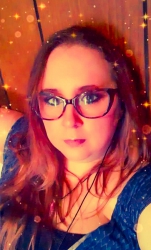 Latest posts by Becca Stalnaker
(see all)