If you were on the fence about pre-ordering a copy of Red Dead Redemption 2, perhaps this will pique your interest. Rockstar Games has announced what will be included in the Special Edition, Ultimate Edition, and Collector's Box. Needless to say, it is impressive.
Special Edition
 The Red Dead Redemption 2 Special Edition will give players exclusive story mode content including:
Talisman and Medallion Gameplay Bonuses
Equipping these two items will give Arthur helpful bonuses. If you equip the Eagle Talon Talisman to his boots, Arthur's environmental awareness skill will last longer. If you have the Iguana Scale in his personal Satchel, Arthur's damage will be reduced when riding on horseback.  
Dappled Black Thoroughbred
Traverse the lawless West in style with this thoroughbred racehorse. This horse has a speed and acceleration boost and it comes with an exclusive Nuevo Paraiso Saddle. 
Bank Robbery Mission and Gang Hideout
The Special Edition also comes with two additional missions. One is the Bank Robbery Mission, where Arthur and a couple of his friends plan a bank robbery in the town of Rhodes. In the Gang Hideout Mission, Arthur must clear out a hacienda that has been taken over by the Del Lobos Gang. If successful, Arthur will be able to cash in on whatever he finds in the hideout.
Gameplay Boosts, Cash Bonuses, and Discounts
Arthur will also receive boosts to his Stamina, Health, and Dead Eye Cores. When completing robbery missions and hunting and selling animal carcasses, he will receive cash bonus. There will also be discounts when getting upgrades the Van der Linde camp. 
The Nuevo Paraiso Gunslinger Outfit
Complete the Story Mode in this new outfit inspired by the banditos and vaqueros. This outfit will include a wide brimmed black hat, indigo coat, chaps, leather gloves, and boots.
Free Access to Additional Weapons
You will receive access to three new weapons in Story Mode including the Volcanic Pistol, Pump Action Shotgun, and Lancaster Varmint Rifle.
RELATED: June's Most Anticipated Game Releases
Ultimate Edition
If you purchase the Red Dead Redemption 2 Ultimate Edition, you will not only receive the items in the Special Edition but you will get additional goodies.
Bonus Outfits
There will be two more outfits available for your character. The Blackrose Bounty Hunter Outfit has an oxblood long coat, a vest with a gold chain, dark pants, and brown leather boots. The Copperhead Enforcer Outfit has a saddle-brown leather waistcoat, gloves, pinstripe black pants, and black leather boots.
Black Chestnut Thoroughbred
This gorgeous black chestnut will be equipped with a High Plains Cutting Saddle in a jet-black leather with gold accents.
Free Access to the Survivor Camp Theme and Additional Weapons
You can customize your personal Camp in online with the Survivor Camp Theme. You also receive the Volcanic Pistol, Pump Action Shotgun, and Lancaster Varmint Rifle free of charge from the Gunsmiths.
Rank Bonuses
With the Ultimate Edition, players can rank up faster in online play up to level 25.
Collector's Box
If you're feeling that you're not getting enough goodies with the Special and Ultimate Editions, then perhaps the Red Dead Redemption 2 Collector's Box will be more to your liking.
The Collector's Box will be available exclusively through the Rockstar Warehouse and selected retailers. The items in this box should be more than enough to satisfy your thirst of having awesome collectibles.
Metal Tithing Box
All items in the Collector's Box will come in an actual collector's box. This metal tithing box is reminiscent of the boxes used by the Van der Linde gang, with black metal band detailing and an engraved plaque.
Collectible Challenge Coin
With a an American Buffalo on one side and scenic view on the other, this collectible coin comes with a magnetic hold and a engraved plaque that tells the story of this endangered species.
Double Sided Puzzle
This 100-piece wooden puzzle has a picture of the port of Saint Denis on one side and the Rockstar Games logo on the other.
Six Shooter Bandana
For your inner western frontier outlaw in you this bandana has a traditional paisley-pattern and hidden icons throughout.
Treasure Map
This printed treasure map shows the location of some buried treasure to help aid Arthur on his journey.
Pin Set
This set of six pins includes a shotgun, revolver, and a Dead Eye "X" marker. The pins come in a canvas bag.
Playing Cards
This set of fully illustrated cards features the key members of the Van der Lind gang including Arthur Morgan, John Marston, Bill Williamson, and Dutch van der Linde.
Wheeler, Rawson, and Co. Catalogue
This 150-page book is a replica of the books found within the game. It features pictures and illustrations of period weapon and clothing.
12 Cigarette Cards
These illustrated collectible cards can be found in-game, but now you can have you own physical set of cards. The set includes one card for different sets including Famous Gunslingers and Outlaws, Stars of the Stage, and Marvels of Travel and Locomotion.
RELATED: Bethesda Officially Announces FALLOUT 76
Bonus GTA$ for Digital Pre-Orders
As an added bonus, all digital pre-orders will receive GTA$ for GTA Online.
Standard Edition Digital Pre-Order: GTA$500,000
Special Edition Digital Pre-Order: GTA$1,000,000
Ultimate Edition Digital Pre-Order: GTA$2,000,000
Now if these editions are a little much for you, even if you pre-order the game you will still be able to enjoy some in-game bonuses like the War Horse and the Outlaw Survival Kit. If you digitally pre-order the game through the PlayStation Store or the Xbox Store, you will receive a decent cash bonus for the story mode and a treasure map that will reveal the locations of secret buried treasures. To take advantage of the digital pre-order bonuses, you must order by July 31.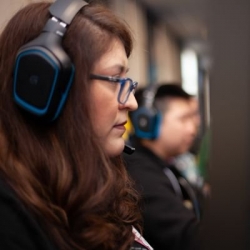 Latest posts by Renee Lopez
(see all)