In case you missed it because you were inundated with work and couldn't get the latest gaming news, Rockstar Games has finally given us an official release date for Red Dead Redemption 2. The much-anticipated game will be released on October 26, 2018 for the PlayStation 4 and Xbox One.
The news comes with a little bit of apprehension. The game was originally slated to be released in the Fall of 2017 but was pushed back to the Spring of 2018, then was pushed back again to the Fall. But now that we have an official date, I don't think Rockstar and its parent company Take-Two will be going back on this.
In the announcement Rockstar Games acknowledged the delay and apologized to the fans:
RELATED: Watch the Exciting New Trailer for Red Dead Redemption 2
We are excited to announce that Red Dead Redemption 2 will be released on October 26th 2018. We apologize to everyone disappointed by this delay. While we had hoped to have the game out sooner, we require a little extra time for polish.

We sincerely thank you for your patience and hope that when you get to play the game, you will agree the wait will have been worth it. In the meantime, please check out these screenshots from the game. We look forward to sharing a lot more information with you in the coming weeks.
No one can fault Rockstar for wanting to give the game a little more polish. This has been the game that many Red Dead fans have been waiting for and with other games like Star Wars: Battlefront II and Destiny 2 not quite living up to gamer expectations, this kind of care and attention is expected.
Of course, no game announcement is safe from potential leaks. Just a few days ago the website Trusted Reviews reported a huge Red Dead Redemption 2 leak that came from an internal memo. This leak included gameplay details like a Battle Royale multiplayer, open-world exploration, new features, and a companion app. This information has been picked up by other outlets but Rockstar Games has yet to corroborate the leak. Once they do, GGA will be reporting on it.
In the meantime, enjoy these new picturesque screenshots courtesy of Rockstar and check out the website. October cannot come fast enough.
Gallery
[Screenshots courtesy of Rockstar Games]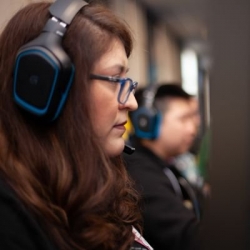 Latest posts by Renee Lopez
(see all)