Webtoon comics are my jam. I spend quite a bit of time each day reading through the new updates of my subscribed list. But that wasn't always the case. I found Webtoons when I first came across Lore Olympus from Rachel Smythe. This is a stylish and contemporary reimagining of the Greek myth Hades and Persephone, a story I know and love. It was easy for me to fall head over heels for Smythe's retelling and I'm not alone. It has amassed hundreds of millions of views and over 4.8 million subscribers on the platform.
RELATED: Looking for more Webtoons to dive into? Check out our Saturday Morning Webtoon series!

So it is no surprise that Smythe shared that Lore Olympus is taking the next step and becoming its own graphic novel. The first novel will be published by Del Rey Hardcover and Trade Paperback and released on October 5, 2021. The first novel will contain episodes 1-25 plus an exclusive, brand new story. Smythe plans to continue to publish additional volumes as well.
This is such exciting news for not only Smythe but for the Webtoon community as a whole. Lore Olympus has always been one of my tried and true go-to when I need a bit of romance or comfort. Her story not only brings the original myth to life by examining its issues with identity, power imbalance, and autonomy but also dives into serious issues we face in the present day. Her story expands past the source material as she introduces other gods and goddesses to her story. We are given a chance to see how they may have interacted if they existed in the present day.
The best part of all of this is that the first volume of the Lore Olympus graphic novel is available for preorder right now, wherever books are sold. You can learn more and find places to preorder on the official site. You can check out the cover art below! Doesn't it look simply amazing? Are you excited to relive this beautiful story again through the graphic novel? Let us know your thoughts in the comments below and on social media!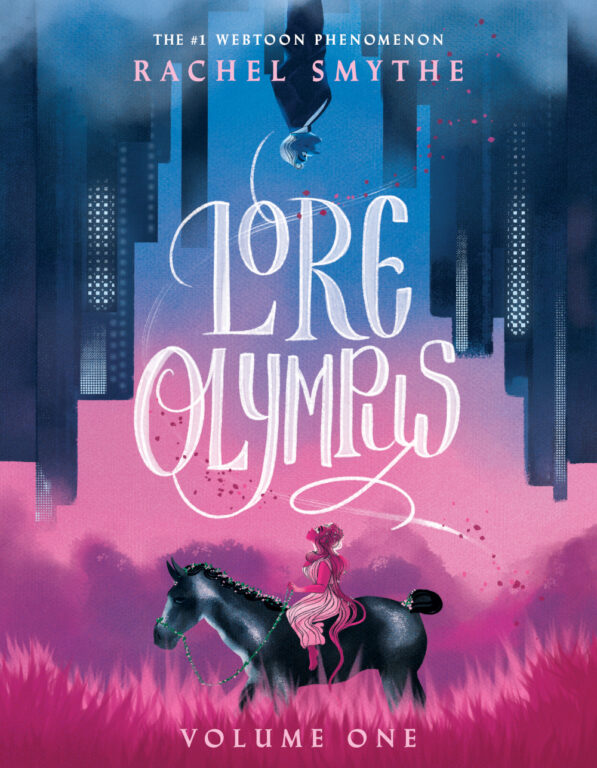 Latest posts by Julia Roth
(see all)