Welcome to this week's installment of F2P Friday, where we highlight our favorite Free-2-Play games. The video game market is oversaturated, and sometimes hidden gems can fall through the cracks. This is where we do all the digging for you and feature a new F2P game we know you will enjoy every week. Let's dive in.
Postmouse
Join Postmouse on their very first journey to deliver mail in a treacherous world unfit for a tiny mouse. Explore the ruins, meet charming characters and solve puzzles on your way through an abandoned mansion in this free, student-made adventure — all in one mouse-sized package.
The Basics
Let's get down to basics. At its core, Postmouse is an action-adventure platformer. The world you'll be hopping through feels expansive while compact. The main quest areas have several layers of unlockable pathing to build puzzles throughout the level. 
RELATED: Check out more from our F2P Friday Series!
Fans of narrative gameplay like graphic novels or point-and-click adventures will still enjoy Postmouse as its platforming is not demanding. The puzzles, though frequent, are also not too challenging and open the game to even casual players of the genre. 
Why Should I Play?
Why should you play Postmouse? There are certainly more polished games on Steam, but few have more heart built into them. Some problems with invisible walls make the platforming not quite as smooth, but these issues are minor. 
The developers of it, a student team from Animators Workshop dubbed the Critter Collective, say they made the game with blood, sweat, tears and the occasional beer. All of that comes through the game design with the lovable characters, thoughtful design and serene soundscaping. 
RELATED: GGA Game Review: Horticular
Ready to take on the Postmouse route, rain or shine? You can download it on Steam for free here.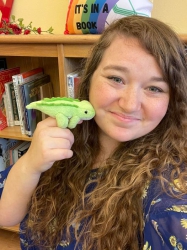 Latest posts by Lauren Darnell
(see all)