As announced by sources from Kotaku, several PlayStation 4 (PS4) exclusives will be releasing to PC later this year. PS4 titles confirmed thus far for PC release include 2017's Horizon: Zero Dawn by Guerrilla Games and 2019's Death Stranding by Kojima Productions. The news comes not as an official announcement, but rather from three anonymous sources familiar with Sony's plans. Sony has not yet responded to comment.
RELATED: JANUARY PS NOW to Feature PS4 Games with Female Main Characters
The leak comes not long after the recent announcement that Sony would once again skip presenting at the Electronic Entertainment Expo (E3). This year's E3 is set for June 2020. The decision to port to PC would be an unprecedented move by Sony, as it breaks a tradition almost three-decades-long that every game funded and published by Sony be released as a PlayStation console-exclusive. The only exception since the launch of the PlayStation 1 in 1994 is EverQuest: Sony's massively multiplayer online role-playing game (MMORPG) franchise, first launched to Microsoft Windows in 1999.
A huge component of Sony's marketing strategy is to tie software sales to hardware sales. Thus, one would expect Sony to continue that approach in anticipation of the PlayStation 5 launch this Fall 2020. However, the growing trend in the video games industry as a whole is to focus on brand management and online community cultivation, rather than platforms.
Microsoft remains Sony's biggest competitor, and Phil Spencer (Microsoft's Executive Vice President of Gaming) has frequently shared his desire to get Microsoft's games into the hands of as many gamers as possible. With Microsoft shifting to a more multi-platform strategy in recent years (having released nearly all of its games to both Xbox One and PC), Sony might be starting to feel the pressure.
Of course, the shift isn't too big of a shock to PlayStation fans, who have already seen Quantic Dream's entire slate of PlayStation exclusives (Heavy Rain, Beyond: Two Souls, and Detroit: Become Human) release to PC last year via the Epic Games Store. Reviews have criticized controls as more cumbersome than a console controller, but praised these games for their stunning PC-enhanced graphics.
RELATED: Make Your Choice in DETROIT: BECOME HUMAN
The decision to release both Horizon: Zero Dawn and Death Stranding to PC near-simultaneously is an understandable decision. Not only were both games critically-acclaimed and commercially-successful, but both games also run on the Decima Engine by Guerrilla Games. A PC release also gives Guerrilla the opportunity to show off its technical talents, no longer restrained by PS4 hardware limitations and a 30 frames-per-second (FPS) framerate.
RELATED: GGA Video Game Awards 2019
What do you think? Are multiplatform releases the future of video games? Keep an eye on Geek Girl Authority in 2020 for the latest video game news and releases!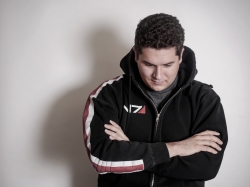 Latest posts by Tyler Boyce
(see all)