We have some casting news coming out of Supergirl today when it was announced that Odette Annable will be playing the main villain Reign in the upcoming Season 3.
Odette Annable most recently stared in the in the CBS medical drama Pure Genius. She has also starred in the ABC limited series Astronaut Wives Club, the Fox comedy series The Grinder, and the Fox medical drama House. Other credits include the Cinemax series Banshee and movies You Again and Cloverfield.
Executive producer Andrew Kriesberg said in a statement," Greg (Berlanti) and I have wanted to work with Odette for years. We are beyond excited to have her join our cast in the scary, powerful and heartbreaking role of Reign."
Honestly, it will be interesting to see Annable take on this role. In her previous work, she has played characters who are strong, smart, and kind, so to see her take on Reign, she'll be donning a supervillain mantle. I expect that she'll be like Teri Hatcher's Rhea, a character who was very powerful, a little scary, and heartbreaking in her own right.  
RELATED: SUPERGIRL Season Finale Recap: (S02E22) Nevertheless, She Persisted
As for the character Reign, we were given that major hint in the Season 2 finale of Supergirl, when a secret baby was launched from Krypton as the planet was being destroyed. A lot of people picked up on, "It will grow strong and it will reign" meaning that we would see the arrival of Reign herself. But who exactly is she?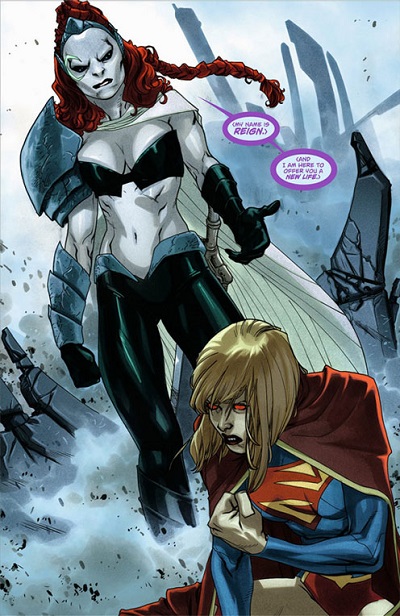 Reign made her first appearance in 2012 in Supergirl Vol 6 #5 comic as Supergirl's main villain. Reign is a Worldkiller, one of the five biological weapons created by Zor-El. Even though Zor-El regretted his decision to create these super monsters, he never had the heart to destroy them so Reign and others like her were  able to do what supervillains do best: try to take over the world(s).
We can assume that this version of Reign will not completely follow the storyline of the comics. Even with what we saw in the Season 2 finale, changes have already been made. In the comics Reign was an alien who was enhanced by Zor-El, but in the Supergirl series, it looks like she is going to be a fellow Kryptonian. I'm sure the differences won't stop there, but she will be a formidable opponent none the less.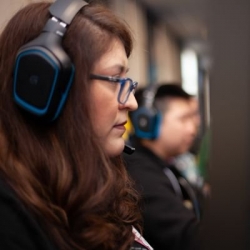 Latest posts by Renee Lopez
(see all)