Amazon Prime announced at New York Comic Con 2021 that The Legend of Vox Machina (made possible by Critical Role's record-breaking Kickstarter) is coming in 2022! Erika Ishii hosted the panel alongside Critical Role members Matt Mercer, Travis Willingham, Laura Bailey, Ashley Johnson, Taliesin Jaffe, Liam O'Brien, Marisha Ray and Sam Riegel. They announced when we would be able to dive into this adventure. But that's not all! They gave us a look at the opening sequence and a table read for a scene that happens in episode one! How generous of them and it isn't even Critmas yet.
"So last we left off": Critical Role, the highly successful weekly live-streamed Dungeons and Dragons campaign, decided to turn Vox Machina into a professionally animated special in 2019. Vox Machina is the name of the "heroic" player characters from Campaign 1 of Critical Role. Your typical fantasy party: a band of misfits that prefers to drink and fight. Their adventure starts as simply a desperate attempt to pay off their bar tab. However, it will lead to a chain of events that will ultimately save all of Exandria from dark magic.
RELATED: Be sure to check out all of our NYCC 2021 coverage!
When the Kickstarter exceeded all of its stretch goals within 24 hours, the company decided to turn the animated special into an entire season of an animated series. By the end of the Kickstarter campaign, The Legend of Vox Machina had raised over $10 million, becoming the fifth-largest Kickstarter project of all time. Most of the Kickstarter revenue was transferred to Amazon Prime in exchange for distribution rights and an additional second season.
Getting the chance to see the opening sequence was fantastic! The animation is second to none and of course, the voice acting is perfect. I mean, it is them reprising their roles. And while I can't wait to rewatch this before every episode, my heart is still in flutters over the sneak peek table read. What could be more iconic than our favorite band of misfits getting into a bar fight! We had the opportunity to see how well they all interact. Plus. how the animation team could really nail home the smallest little details within the characters.
Critical Role has indeed come a long way from a group of voice actors eight years ago playing DnD at home. Now, this literal company of eight friends is helming the first DnD cartoon since the titular Dungeons and Dragons animated series that ran from 1983 to 1985. The Legend of Vox Machina was initially slated to be released in 2020 but delayed indefinitely due to the ongoing COVID-19 pandemic. However, we Critters won't have to wait much longer now!
The Legend of Vox Machina will officially hit Amazon Prime starting on February 4, 2022. We've shared the opening sequence and sneak peek below! What do you think? Do you wish the release date was today instead of four months away? Or do you want Critical Role to stick to TTRPGs? Either way, fellow Critters, be sure to follow Geek Girl Authority for news about nerdy-ass voice actors and more!
CRITICAL ROLE Announces Campaign 3 Is Right Around the Corner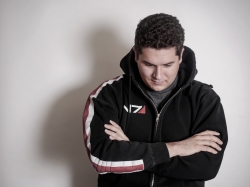 Latest posts by Tyler Boyce
(see all)