After God of War was originally slated for a late 2017 release and then pushed back to Spring 2018, Sony Entertainment and Santa Monica Studio have finally given an official release date for this much-anticipated game. Mark your calendars because God of War will be released on April 20, 2018.
With the announcement comes a new story trailer that reveals much of the plot. As we know, this new God of War game takes Kratos into the realm of Norse Mythology where he lives his new "mortal" life as a husband and father. In previous trailers we saw the relationship between him and his son Atreus, and we knew that they were on a "personal journey," but that was the only information we had.
RELATED: Bungie Promises Big Destiny 2 Changes Amid Growing Criticisms
Now we see now that they are now a quest to take Kratos' wife's ashes to the tallest peak in the realm. Unfortunately the highest peak is beyond their realm. Nevertheless, Kratos and son embark on a perilous journey to fulfill his wife's last wish.
Along the way, Kratos must come to some reconciliation between his old life and his new one, more importantly the sake of his son, who is, by definition, a demigod. In an effort to protect his son, Kratos withholds this information from him, but we soon learn that the godly powers inside of Atreus are now fighting their way out. Knowing that his son will soon begin to realize his power, Kratos must do everything he can to teach his son wisdom and responsibility.
"The longer you wait the more damage you do. He will resent you, and you may lose him forever," warns Mimir. It's a dire warning, and obviously we will have to play the game to see how that ends.
Based on the latest trailer, we are definitely in for a memorable journey. You can watch the trailer below and for more information you can check out the God of War website.
God of War will be released on April 20, 2018 for the PlayStation 4. You can pre-order the game now and get three in-game shield skins.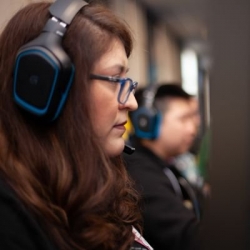 Video Games Editor and Senior Contributor
at
Geek Girl Authority
As a Senior Contributor for GGA, I'm able to write about the things I love the most: geek culture and video games. I've been gaming since the 1980's and to see the evolution of games has been amazing and inspiring. What a time to be a gamer!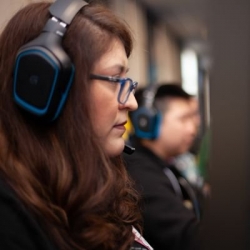 Latest posts by Renee Lopez (see all)