Classically trained gamers rejoice! After a few months of speculation, Nintendo has confirmed that the SNES Classic Edition will be released on September 29, 2017 for $79.99.
The Super Nintendo (SNES), originally released in 1991, boasts some of the greatest video games of all time like Super Mario World, Final Fantasy III, The Legend of Zelda: A Link to the Past, and Super Metroid. These were games that many players grew up on and now they will be made available again through the Classic Edition.
"While many people from around the world consider the Super NES to be one of the greatest video game systems ever made, many of our younger fans never had a chance to play it," said Doug Bowser, Nintendo of America's Senior Vice President of Sales and Marketing said in a press release. "With the Super NES Classic Edition, new fans will be introduced to some of the best Nintendo games of all time, while longtime fans can relive some of their favorite retro classics with family and friends."
The system will come with 21 pre-installed games along with one HDMI cable (for your high definition TVs), one USB charging cable with AC adapter, and two wired SNES controllers. The games include:
Contra III: The Alien Wars™
Donkey Kong Country™
EarthBound
Final Fantasy III
F-ZERO™
Kirby™ Super Star
Kirby's Dream Course™
The Legend of Zelda™: A Link to the Past™
Mega Man® X
Secret of Mana
Star Fox™
Star Fox™ 2
Street Fighter® II Turbo: Hyper Fighting
Super Castlevania IV™
Super Ghouls 'n Ghosts®
Super Mario Kart™
Super Mario RPG: Legend of the Seven Stars™
Super Mario World™
Super Metroid™
Super Punch-Out!! ™
Yoshi's Island™
As a bonus, players will have access to the never-before-rereleases Star Fox 2. However, there is a catch. Players will have to complete the first level of Star Fox in order to gain access to the new game. That seems easy enough!
While we won't be getting as many games as the NES Classic Edition, many of these games have hours of story to play through and many of them have high replayability. And if you're wondering if the SNES Classic will have the same supply issues as the NES Classic, according to a response to Kotaku, Nintendo stated that they will "produce significantly more units of Super NES Classic Edition than we did of the NES Classic Edition." The only caveat is that the system is only scheduled to ship out between September and the end of the year. There is no word on whether or not Nintendo will ship out any more consoles in 2018.
So it looks like we'll have more chances to get an SNES Classic, but the consoles will be on a limited release.  Get on those pre-order alerts now everyone.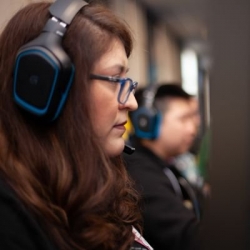 Latest posts by Renee Lopez
(see all)