In my film coverage, I'm often vocal as it relates to my feelings on the unending stream of reboots, rehashes, and sequels we're currently seeing across our screens. Some nights, on the major TV networks, it's like we've gone "Back to the Future." Well, back to the 1980s, to be exact. When NBC announced they planned to reboot Night Court, my nostalgia feels went into overdrive. Night Court is my childhood. Well, with the new Night Court set to air this week, I wanted to sit down and talk about the original. Context never hurts, right? 
Night Court debuted on NBC in 1984 and followed the goings on at a "Night Court" in Manhattan. The action revolved around the wide-eyed and optimistic Judge Harry T. Stone (Harry Anderson) and the zany crew of employees surrounding him. These range from the lascivious District Attorney Dan Fielding (John Larroquette), Bull (Richard Moll), the childlike bailiff, Christine (Markie Post), the idealistic public defender, and Roz (Marsha Warfield), the no-nonsense bailiff whose mother watched one too many classic films. 
RELATED: Top 11 Peter Bogdanovich Films
Like so many ensemble comedies, this zany cast of characters carries Night Court's success on their shoulders. Admittedly, it took them a little time to find the right blend. Markie Post joined the cast at the beginning of season 3 after the departure of Ellen Foley. Meanwhile, Warfield joined the team in season 4, stepping into Florence Halop and legendary comedy writer Selma Diamond's formidable shoes. The women played bailiffs Selma and Flo during the early years of the show. They cut memorable figures in the early seasons before both passed away.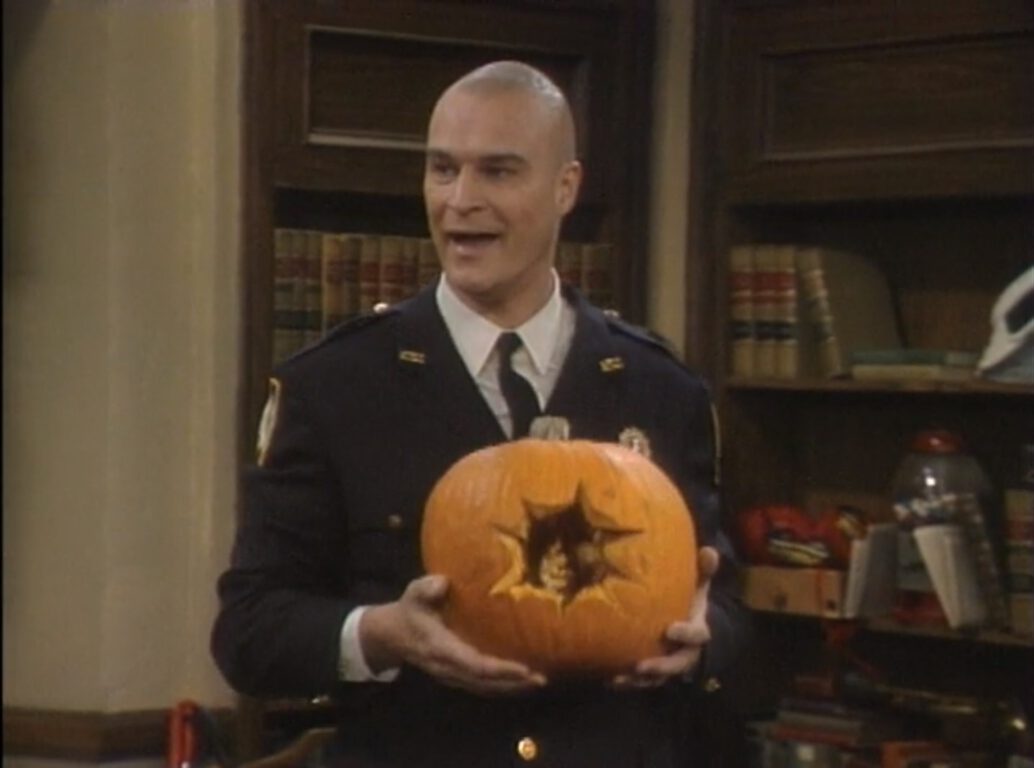 I would, of course, be shirking my duty if I didn't mention John Larroquette. For those who remember the end of the 20th century,  Larroquette was a mainstay on television screens for the better part of twenty years. The man is a TV legend. Ultimately, while I have memories of Night Court (I was aware of the show but very young), I have very definite recollections of watching The John Larroquette Show. The situation comedy ran on NBC between 1993 and 1996. The actor goes on to play regular roles in shows like The 10th Kingdom and Boston Legal. 
RELATED: Every Mel Brooks Movie, Ranked
As Dan Fielding, Larroquette is one of only a handful of cast members who stayed with Night Court throughout its entire run. In fact, he is also the only original cast member set to return as a regular in NBC's upcoming legacy sequel. 
Ultimately, it makes sense. Larroquette was a critical and awards darling during his tenure on the show. During a decade where you couldn't throw a rock without hitting amazing supporting actors in shows like Cheers and Newhart, Larroquette took home the Emmy Award for Best Supporting Actor in a Comedy Series every year between 1985 and 1988.
His streak could have potentially continued, but he reportedly asked to be removed from consideration after his 1988 win. For everyone keeping track, Larroquette won that year against a dynamic group of nominees, including Kelsey Grammer, Woody Harrelson, George Wendt, and Peter Scolari. So, Cheers and Newhart! 
RELATED: GGA's Top 10 Films of 2022
Rewatching Night Court as an adult brings a new level to not only the show but Dan Fielding as a character. There are certain jokes one doesn't (or shouldn't) understand as a mere child. You need a little age and experience to really get this character. Who are we kidding? Fielding is a cad, but he's having a blast in each and every scene, and we wouldn't have it any other way. 
In truth, it's amazing how Larroquette emerged from a character this memorable to remain not only a mainstay in the industry but also to do it without having to continue playing Dan Fielding in various forms. Typecasting can be a powerful force, and it becomes even more so when a performer and character gel so seamlessly. 
Meanwhile, there is one more cast member who, while we lost him far, far, far too early, will always be the heart of Night Court. Even watching this series as the youngest of youngsters, I was struck by and held onto a long-lasting love and respect for Harry Anderson.
RELATED: Every John Cassavetes Movie, Ranked
As Judge Harry T. Stone, Anderson was the glue holding Night Court together. While he was often the head of the series, he was very much its heart as well. As a performer, his roots were in comedy. However, he brought a wide-eyed reliability to the screen, allowing him to carry much of the dramatic work. He's easy to root for. It is, for this reason, that actress Melissa Rauch will be stepping into the role of Abby Stone, Judge Stone's daughter, in the upcoming legacy sequel. 
As Judge Stone, the series has no qualms in letting Harry Anderson be fully and completely himself. Anderson's persona is truly one of a kind. Somehow, I grabbed onto this, even as young as I was during its initial airing. The delight that was Harry Anderson stuck with me on a personal level. In fact, I'd even say he helped make me who I am. 
It must be said – Judge Stone (and with that, Anderson) pulls off a 1940s fedora better than anyone on television during the 1980s. If you know my brand, you'll know my fondness for this. Furthermore, he hangs a portrait of Jean Harlow in a prominent place in his office, and he's a shameless Mel Tormé fan. Nostalgia shaped this character, and rewatching it years later, I feel shaped by him. 
RELATED: Top 11 Roger Corman Movies Streaming Right Now
I revisited my Harry Anderson love within the last few years and found a lot of pandemic-era joy in his comedy. Fans of all things nostalgic might get a kick out of his stand-up, a surprising amount of which is available on YouTube. There's plenty to dig into and enjoy. Those who remember (or can Google!) his work as "Harry The Hat" on Cheers will find it familiar. It taps into elements of comedy, street performance, and magic. It's completely unique and is awfully fun to watch.
Getting back to Night Court, the show came from the mind of creator Reinhold Weegee. Prior to creating the courtroom comedy, Weegee spent most of his career writing for the legendary police sitcom Barney Miller. This series, which ran from 1975 until 1982, followed the (usually zany) goings-on at an inner-city N.Y.P.D precinct. 
RELATED: Watch Out for That Tree!: George of the Jungle at 25
In truth, the shows are really best described as cousins. Night Court, like Barney Miller before it, finds humor in the gritty, urban setting of these shows. They feature a revolving door of colorful characters who not only craft the comedy but keep the humor fresh. Dynamic and fun performers like Brent Spiner, Stephen Root, Todd Susman, and Gilbert Gottfried stepped into memorable single-episode runs very early in their respective careers. There was fresh humor in the constant character turnover, and they weren't afraid to be unconventional.
Thinking like a critic, it will be interesting to see how NBC works with this narrative. Night Court's style (like its cousin Barney Miller) is deeply representative of the 1980s. Coming in the wake of the Norman Lear revolution on TV in the 1970s, these shows brought a social (and with that, a societal) awareness that series just two decades before didn't have. It's gritty and a little dirty. Through this, though, they find not only humor but humanity. 
RELATED: 5 Excellent Podcasts for Film Fans
Over its run, Night Court tackled storylines involving homelessness, crime, mental illness, and even queer identification. However, these narratives can often be a challenge when viewing these shows from a 21st-century perspective.
Ultimately, our language to discuss these issues has changed and developed. We have a more sophisticated language to contemplate and understand these questions than we did in 1985. So, while these stories are handled with an eye towards making a larger societal point, watching in hindsight, these can feel potentially problematic or representative of stereotypes.
It will be interesting to see how the cast and crew of NBC's new Night Court tackle this narrative aspect. While the 1980s shouldn't feel like a vintage period, Night Court premiered 39 years ago. The legacy sequel has become "a thing" in recent years, and this is a tricky undertaking. How do you tackle producing a faithful show which taps into the welcomed nostalgia of a property while taking into account that times have changed? Society is constantly evolving, and the way we discuss cultural elements will continue to change with it. 
RELATED: Best of 2022: GGA's Favorite Things
Ultimately though, little can replace the nostalgia of childhood. Night Court taps into this for me. Memories of this show carried me through the almost two decades between full rewatches. Diving into it in my thirties, it felt just as fresh and fun as I remembered it in childhood. You never forget your first, and this was one of mine.
The original Night Court is currently streaming on Prime Video. NBC's legacy sequel is set to premiere on the network on January 17, 2023.
Here's to you, Harry Anderson.   
This article was originally published on 1/6/22.
Underrated Horror Movie of the Month: KINGDOM OF THE SPIDERS
Latest posts by Kimberly Pierce
(see all)