Radio Silence Productions has really been killing it lately. After creating such classics as V/H/S and Devil's Due, they hit us in 2019 with the epic film Ready or Not. This film ended up being a surprise hit for Searchlight Pictures and grossed a whopping $57.6M worldwide!
Matt Bettinelli-Olpin, Tyler Gillett and Chad Villella, the collective Radio Silence is also the team currently creating the new installation in the Scream franchise. Scream 5, simply titled Scream, is slated to come out in 2022. They are working on this production with Spyglass Media and Paramount. Filming recently finished for this movie which will give the team time to jump into this new project.
According to Deadline, the writing and directing team from Ready or Not is reassembling for a new film, Reunion. This includes R. Christopher Murphy, Guy Busick and the trio behind Radio Silence. While trying to survive the tedium of their high school reunion, a group of friends becomes everyone's only hope of survival. This new film pairs together two of the most frightening things in the world., high school reunions and shape-shifting monsters!
James Vanderbilt, William Sherak and Paul Neistein of Project X Entertainment along with Tripp Vinson of Vinson Films' will also be producing the film. Tara Farney of Vinson Films will act as executive producer.
Based on the success of their past films, Reunion stands to be a fantastic addition to the world of horror!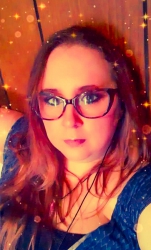 Latest posts by Becca Stalnaker
(see all)