Fans of Texas Chainsaw Massacre, we're getting a new installment in the franchise, and Netflix just secured it from Legendary Pictures! As revealed by The Hollywood Reporter, Netflix now owns the global rights to this latest addition to the Texas Chainsaw Massacre series!
RELATED: Check out more of our horror content! 
The movie is already complete. Shooting for the film took place last year in Bulgaria. The storyline is set years after the original Texas Chainsaw Massacre, which was released in 1974. In this story, Leatherface hasn't been seen or heard from since the first flick.
Because this film picks up the story where the original left off, it can be assumed that all of the previous sequels, of which there were many, won't play a part in the storyline.
The main character, Leatherface, was introduced in the first movie and played a role in each subsequent installment. He's part of a family of cannibals. He's called Leatherface because he cuts the faces off his victims and wears them like a mask.
Starring in this new movie is Elsie Fisher, Moe Dunford, Jacob Latimore and Sarah Yarkin.
This isn't the first time Netflix and Legendary have teamed up. Previously, their joint efforts brought about Enola Holmes, starring Millie Bobby Brown as the titular character. This is the tale of Enola, a sleuthing extraordinaire and sister of the famous detective Sherlock Holmes.
Directing this new outing of the horror world is David Blue Garcia. Fede Alvarez and Rodolfo Sayagues produce under their Bad Hombre banner. Producing for Legendary Pictures is Ian Henkel, Kim Henkel and Pat Cassidy.
Are you excited about this new Texas Chainsaw Massacre film? Let us know in the comments!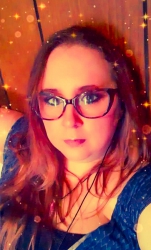 Latest posts by Becca Stalnaker
(see all)