If you were one of the lucky people who were able to get their hands on the NES Classic Edition last year, I salute you and your perseverance. Unfortunately for the rest of us, we might not have that chance after this month.
In a statement made to IGN, a Nintendo of America representative announced that the NES Classic Edition has been officially discontinued. The last shipments of the mini-console are heading to retailers now and once they're sold out, that will be it for the system.
Released on November 10, 2016, the system was plagued with shipping and supply issues from the very start. It seemed that the demand was much greater than anticipated and those supply woes went well into the holiday season.
In the statement, Nintendo apologized for the supply issues, "We understand that it has been difficult for many consumers to find a system, and for that we apologize. We have paid close attention to consumer feedback, and we greatly appreciate the incredible level of consumer interest and support for this product." They added, "NES Classic Edition wasn't intended to be an ongoing, long-term product. However, due to high demand, we did add extra shipments to our original plans."
The NES Classic Controller will also be discontinued and as far as third party accessories go, that will be up the individual manufacturers.
The statement didn't comment on the future of the console, but perhaps there is still hope. With Nintendo's extremely large catalog of games, I would not be surprised if we will see a Classic Edition II make an appearance in the next year or two. And maybe, there will be enough for everyone.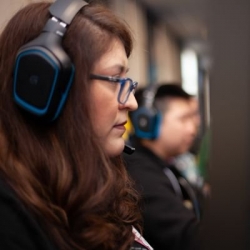 Latest posts by Renee Lopez
(see all)