Blumhouse has announced that, in conjunction with Prime Video, they acquired the rights to Nikyatu Jusu's horror-drama Nanny. The film premiered at Sundance 2022 in the U.S. Dramatic Competition. It won the Sundance Grand Jury Prize.
Nanny is the story of a Senegalese immigrant played by Anna Diop, best known for her role in Us. The character is putting together a new life for herself in New York, where she is working for an Upper East Side family as a nanny. During this time, she must face a concealed truth that could shatter her "American Dream."
RELATED: Exploring the Significance of the Names in Jordan Peele's Us
This film also stars Michelle Monaghan, Morgan Spector, Rose Decker and Sinqua Walls. Behind the scenes, Jusu leads an unstoppable female team. The team consists of cinematographer Rina Yang, producers Daniela Taplin and Nikkia Moulterie, executive producers Grace Lay and Sumalee Montaro with LinLay Productions, and Maria Zuckerman of Topic Studios.
Comments from the Filmmakers
Jusu said, "Knowing my first feature, Nanny, is now among a roster of provocative and iconic work at Amazon is rewarding. Coupled with Blumhouse's recognizability in the world of genre, horror specifically, I'm excited to be in the warm embrace of a team at the intersection of bold content and indie filmmaking sensibilities. My hope is that this acquisition stands as a testament to their continued bravery in ushering in unique voices."
"With Nanny, Nikaytu Jusu has crafted a film that is as haunting as it is powerful," said Julie Rapaport, head of movies at Amazon Studios. "From the exceptional performances to its strong visual language, we can't wait to share Nanny with our global audience and to continue our longstanding collaboration with Blumhouse."
"We're proud to have writer/director Nikyatu Jusu's Nanny as part of our slate for Amazon. It's a gem of a horror film that combines impressive filmmaking and powerful storytelling, and is worthy of the Grand Jury Prize it was awarded at Sundance," said Jason Blum, founder, and CEO, of Blumhouse.
What are your thoughts on the acquisition? Let us know in the comments! Stick with Geek Girl Authority for more news on Nanny as it becomes available!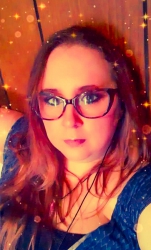 Latest posts by Becca Stalnaker
(see all)