Universal Studios gifted horror fans this holiday season with a new Christmas horror movie, Violent Night. David Harbour takes on the role of a disenchanted Santa Claus who must fight to save a little girl and her family from a group of naughty individuals looking to rob the Lightstone family. Does Santa slay, or is he a flop? Here are my thoughts.
About Violent Night
What happens when the kids stop believing in Santa and become greedier? Old Saint Nick starts to lose his love of Christmas. After hundreds of years of making children happy, Santa loses faith in humanity. However, Trudy Lightstone's (Leah Brady) belief that he will save her family reignites his spark.
RELATED: Movie Review: The Menu
During a strained Christmas gathering at the Lightstone mansion, a group breaks in and kills all of the security personnel. The home invasion occurs while Santa naps in another room after delivering gifts. Now, Jolly Saint Nicholas must tap into his roots from before he became Santa to take out the naughty people and save the Lightstones.
Violent Night stars David Harbour, Leah Brady, Alexis Louder, John Leguizamo, Alex Hassell, Beverly D'Angelo and Alexander Elliot. Tommy Wirkola directed the film and Josh Miller and Patrick Casey wrote the screenplay.
My Thoughts
I'm not saying this is one of the best Christmas horror movies ever, but it is totally one of the best Christmas horror movies ever. I thoroughly enjoyed Violent Night to the point it is now in my top two winter holiday-related horror films. As such, I will convey to you why I love it so much.
RELATED: 5 of the Worst Santa Horror Movies to Watch This Holiday Season
First, I want to acknowledge that a couple of overused tropes are present in the film. However, I firmly believe it is impossible to avoid all tropes. I also want to note this is a rare horror movie with a fleshed-out story, blood and guts, comic relief and a supernatural element. It has something for everyone.
That said, I want to address the story. Over the years, there have been several horror movies about a killer Santa, but they were always a human dressed as the Jolly Elf. Additionally, there are a handful of stories about a supernatural Santa becoming disillusioned and wanting to give up. These, however, always revolve around him running away or taking a holiday.
Because of this, Violent Night is somewhat unique. Jolly Old Saint Nick is no longer jolly and has taken up drinking. He is ready to throw in the towel; not many people believe in him. When young Trudy says she needs his help and believes in him even though her parents say he doesn't exist, his icy heart begins to melt, and he will save her at any cost.
RELATED: Christmas Horror Movies – The Best and The Worst
Another aspect of the story I found intriguing and unique is Santa's backstory. Many movies and TV shows have explored the idea that Santa had a life before or that different people have taken on the mantle throughout history. However, I have never seen this particular avenue explored before. What at first seemed an odd choice quickly became one of my favorite plot devices in the film.
The acting is stellar in Violent Night. David Harbour makes a fantastic badass Santa. Leah Brady is a brilliant young actress, and I cannot wait to see more from her. No one plays a bad guy quite like John Leguizamo. He gives the character that cringe-inducing creepiness that makes for a perfect villain. The entire cast does a brilliant job. Kudos to the casting department who put this bunch together.
While the gore is not over-the-top, the blood and guts lovers should be happy with this one. There are quite a few gruesome scenes. Everything from guns to icicles to snowballs to candy canes is used as weapons. Each kill is brutal and unique. The effects are spot-on and realistic.
RELATED: Check out all of our movie reviews!
I would be remiss not to talk about the Home Alone references in Violent Night. Trudy recently watched the Christmas classic and utilizes Kevin's tactics to keep herself safe from the antagonists. While brutal, the sequence is also hilarious. Imagine if Home Alone had an R rating.
Overall, this movie is a holiday horror epic. Are there a few flaws? Sure, Mr. Scrooge gets by with too much, and I wanted to slap Morgan, but those things were not enough to detract from my enjoyment. I will be watching Violent Night every year from here on out.
Violent Night is now playing in theaters. Have you seen the movie yet? If not, are you planning to watch it? Let us know in the comments!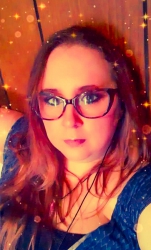 Latest posts by Becca Stalnaker
(see all)