Mild spoilers ahead for Shudder's The Last Thing Mary Saw.
A brand new movie is about to be added to Shudder's epic selection of horror movies. The Last Thing Mary Saw is joining the ranks of classics such as Halloween as well as newcomer, The Advent Calendar. Here are my thoughts on this new feature.
RELATED: Movie Review: For the Sake of the Vicious 
About The Last Thing Mary Saw
The Last Thing Mary Saw is set in Southold, New York, in the year 1843. Mary (Stefanie Scott), the daughter of a fanatically religious family, falls in love with the household maid, Eleanor (Isabelle Fuhrman). Her family sees this as an abomination and does everything in their power to keep the two separated.
As the film opens, audiences are immediately introduced to Mary. Her eyes are covered, hidden behind a blindfold. Blood is dripping from behind the cloth. In the scene, men are interrogating her regarding the events surrounding her grandmother's death. The scene then goes back in time. There, you see the two lovers seeking happiness and reprieve together. Unfortunately, someone always seems to be watching, listening, intervening.
Both the writing and directing credits for this film go to Edoardo Vitaletti. The Last Thing Mary Saw is is Vitaletti's feature-length film debut. The film has a host of producers, including Aimee Schoof and Isen Robbins of Intrinsic Value Films, Madeleine Schumacher and Harrison Allen of Arachnid Films and Stephen Tedeschi. Scoop Wasserstein held the position of executive producer.
Trigger Warning
There is one scene involving sexual assault, which may be a big trigger for some. It is the scene where a mysterious stranger is in the kitchen with Eleanor. He has something she wants and figures he can get what he wants from her. The SA scene is brief and not overly graphic. However, it is enough to show brutality.
RELATED: Check out all of our other movie reviews!
My Thoughts
The Last Thing Mary Saw is an incredibly poignant tale. While it is a horror movie, it is also the story of two young women who wanted nothing more than to indulge in the love they found in each other. Sadly, Mary's family and destiny had other plans for them.
While I enjoyed this movie, I do have one complaint. The story moves slowly, and the horror elements are not prominent. It is impossible to know the intentions of writers and directors. Regardless, it is likely that the intention was to rely on the constant fear Mary and Eleanor faced. Unfortunately, that fell a little flat for me.
Witchcraft plays a part in The Last Thing Mary Saw, but it is not a well-developed plot point. I wanted to see more of that element. The suspense was there most of the time, but so many scenes were incredibly similar. The lovers were caught time and again with essentially the same sequence of events.
The acting is stellar. The pain and humiliation on Eleanor's face when she endures kneeling in rice, barely clothed. Mary's quiet determination to change their fate. The glint of pure evil in the grandmother's eyes when she catches them. The utter shock and fear of the men who discover the ramifications of interference. It all comes together to induce a powerful reaction from the audience.
Many scenes are dark due to the characters relying on candlelight and hiding in dimly lit spaces. There is enough light to see what is happening, but some people do not enjoy this type of filming. Personally, enough light remained to see everything that happens, so it is not an issue.
This is not a graphic, bloody movie. It relies more on atmosphere and tension. That is not to say that there is no blood shown, only that is not a primary feature.
Final Thoughts
As a final note, be sure to pay close attention at the end of the film. Once everything seems to have concluded, and it is obviously the end, there is a vital moment. The focus of this moment is Mary. Do not take your eyes off of her, or you will miss it. This handful of seconds is crucial because it ties together many aspects of the story.
The Last Thing Mary Saw will be available to stream on Shudder Thursday, January 20, 2022. In the meantime, check out the trailer below!
Let us know in the comments if you are excited about this movie!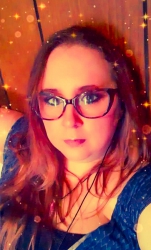 Latest posts by Becca Stalnaker
(see all)