Attention, horror lovers and Stephen King fans! A brand new documentary, Pennywise: The Story of IT, is coming to our screens. This documentary takes viewers behind the scenes and tells the story of the original miniseries's beginnings. It also gives an exclusive look at behind-the-scenes footage and never before seen photos. After watching this film, I have a lot of thoughts. Here is what I think about Pennywise: The Story of IT.
About Pennywise: The Story of IT
This documentary brings together much of the remaining talent that worked on the IT miniseries. Appearances include Tim Curry, Richard Thomas, Seth Green and Tommy Lee Wallace. Each person talks about their experiences working on the project. Interspersed with the interviews are multiple clips and photos from the production. Viewers have the opportunity to see early versions of the Pennywise makeup, set images, hear stories of how they ended up working on the project and other fascinating details.
RELATED: Geek Girl Authority Crush of the Week: Beverly Marsh
The official description says, "From investigating the cultural phenomenon of coulrophobia (the fear of clowns) to Tim Curry's magical portrayal of the notorious clown monster, this story promises to dig deeper into the Pennywise phenomenon than ever before. The UK DVD and Blu-Ray release will also be packed-full of bonus material, with the Blu-Ray containing more than 45 minutes of special features and exclusive limited edition art poster."
My Thoughts
Not all documentaries have the ability to hold my interest, especially if they are over an hour long. I was incredibly pleased to discover that Pennywise: The Story of IT held my interest from beginning to end despite the 126-minute runtime.
One thing I feel is necessary to point out is the incredible direction from John Campopiano and Gary Smart. There are brilliant transitions from interviews to behind-the-scenes clips. Some beautifully shot moments include clips of actors that have sadly passed on.
RELATED: Movie Review: IT Chapter Two
It is phenomenal getting to watch Tim Curry speak about portraying the infamous fear demon Pennywise. One particularly spectacular moment is when he talks about acting scary and terrorizing the other characters. He talks about how much fun he had with the character.
Another remarkable aspect is the respect given to the actors who are no longer with us. For example, there were moments spent discussing John Ritter and a section dedicated to Jonathan Brandis. The honor shown made me tear up a bit.
I am a fan of Stephen King's work, and IT is one of my favorite stories. When favorite stories are brought to life on the screen, there are always things that get changed and scenes that are left out, but regardless, it is always fascinating to see those characters jump from page to screen. When there is a flesh-and-blood version of your favorite character, they find a special place in the heart. Seeing Tim Curry and Richard Thomas talking about their iconic characters was a highlight for me, and I will forever be grateful to this documentary for giving that to me.
RELATED: The Black Phone Spoiler Review
If you have the time, I encourage you to watch Pennywise: The Story of IT. The documentary showcases all of the best parts of the IT miniseries. I believe it is enjoyable to watch and well worth the two hours and six minutes.
Trailer
Are you a fan of the original IT miniseries? Are you planning to watch this documentary? Let us know in the comments! Take a look at the trailer below.
Pennywise: The Story of IT will be available for digital download on October 3 and Blu-ray and DVD on October 24. The digital download is available on Amazon, iTunes, Google, Microsoft/Xbox, Virgin and Sky Store.
This article was originally published on 10/4/22.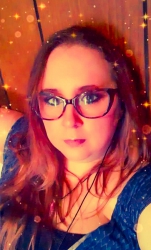 Latest posts by Becca Stalnaker
(see all)