The long-awaited conclusion to one of horror's longest-running franchises, Halloween Ends, just hit theaters and Peacock. Since learning the film's title, the horror community has been abuzz with speculation and theories. While I will not give any spoilers, I will be spilling the tea on some of the best and worst aspects and what fans can expect.
About Halloween Ends
Laurie Strode and Michael Myers have been enemies for several decades. Michael's objective to eradicate Laurie has cost the lives of many Haddonfield residents. Their battle also cost Laurie any semblance of a normal life. In this film, the two go head-to-head in a final, epic showdown to end all showdowns.
RELATED: Every Halloween Movie, Ranked
Amid the constant threat of Michael returning, Laurie finds herself in a position to help a young man accused of murdering the little boy he was babysitting. After introducing the two, Laurie's granddaughter, Allyson, also wants to help Corey. What happens next is anyone's guess.
Halloween Ends stars Jamie Lee Curtis, Andi Matichak, Rohan Campbell, James Jude Courtney, Kyle Richards and Will Patton. David Gordon Green directed the film. Based on characters created by John Carpenter and Debra Hill, Paul Brad Logan, Chris Bernier, Danny McBride and Green wrote the story.
Warnings
Before I get into my general thoughts about the film, some details need discussing. First, there is no flash warning; however, there is a scene with extended strobe and flashing effects. Anyone with epilepsy or migraines needs to be aware of this. The flashing goes on for an extended period. Not only is it medically concerning, but it also makes it difficult to tell what is happening at times.
RELATED: Halloween Kills Review
The second thing is an emotional trigger warning. Since the official synopsis was released, fans have known the town accuses Corey of killing the kid he was babysitting. The death scene of the child is in the film, and if you have any level of sensitivity to child deaths in cinema, be aware that this scene is brutal.
My Thoughts
I went into Halloween Ends with drastically low expectations. Anytime a movie is over-hyped, it makes me skeptical. That skepticism leads to anticipating nothing when watching. While this is not the most incredible film I have ever seen, it pleasantly surprised me.
One of my favorite things about the movie is that Laurie is back to her epic final girl roots. Instead of sidelining her the way they did in Halloween Kills, the character is at her best. Likewise, the actress behind Laurie, Jamie Lee Curtis, does a fantastic job.
RELATED: Geek Girl Authority Crush of the Week: Laurie Strode
There are several moments the story almost goes off the rails, but it gets back on track. I won't go into details because that would require giving away a central plot point. However, I will say the majority of this film is only minimally about Michael. Another character takes precedence, which causes several issues to come into play.
I do not know if my sense of humor is busted or if the scene is just hilarious, but one of the kills ended with me trying to contain my laughter. The scene I'm referring to is glimpsed in the final trailer, but not the part that made me laugh. It involves a record player, and anyone who has seen it, I ask that you let me know in the comments if you laughed or if I am just busted.
RELATED: Halloween Spoiler Review
I loved the genuine, raw humanity portrayed throughout Halloween Ends. To me, this film's real horror lies in how people in the town act toward Laurie, Allyson and Corey. Also, how those same characters react to the people in their lives. The human existence and the tragedies that existence entails are far scarier than the boogeyman.
My biggest fault with this movie is that some moments seem silly, for lack of a better word. They don't fit into the narrative or the overarching story. That said, this is 10 times the movie Halloween Kills is, and I would argue it is the best of the requel trilogy. It does not compare to the original, not by a long shot, but it makes for an agreeable end to the decades-long fight.
Even though some scenes didn't work, several throwbacks were superb. Especially when the past meets the present. If you know, you know.
RELATED: Easter Eggs You May Have Missed in The Chilling Adventures of Sabrina
Finally, I want to talk about the level of blood and guts and the elevated shock value of the kills. There is an abundance of brutal kills in this film. In the previous movie, every kill seemed to be a version of the exact same thing, but that is not the case here. Each murder is unique and intense.
If you have seen Halloween Kills, let us know your thoughts in the comments. On the flip side, if you haven't, do you plan to, and if so, what are your expectations?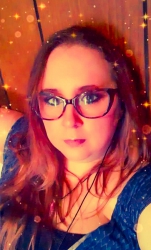 Latest posts by Becca Stalnaker
(see all)