Some video game franchises just don't deserve to fade quietly into the night. That's right, I've got ten more video game franchises that totally deserve a new installment! If you don't see your favorite franchise here, chances are it made the first part of the list. You can catch up with the link at the bottom of this article!
Star Wars: Rogue Squadron
First, we have The Star Wars: Rogue Squadron series! It is made up of action-filled flight simulator games. Originally released on the N64, I remember being floored by how good this game looked. I'd love to see how they'd play now with modern graphics. There is a new film set to come out based on these games next year, so I have high hopes that we will get a new game for this series!
Sly Cooper
Sly Cooper was many people's first introduction to stealth games and pretty much every 2000s kid has played them. That's because Sly Cooper had a marketing campaign that was impossible to avoid. You couldn't turn on the TV, crack a magazine or ride on the bus without seeing a Sly Cooper ad. Even with all his notoriety, Sly couldn't avoid the ax. I would like to see a gritty, humor-filled stealth game like Styx: Master of Shadows. 
Twisted Metal
Twisted Metal is a vehicular combat game that was like a real-life demolition derby mixed with Grand Theft Auto as an Insane Clown Posse soundtrack played over the speakers. Nothing quite delighted my soul like watching Sweet Tooth tear through the map as my dad played. There is a new series coming based on the game, so perhaps there's hope for a new title soon! 
Dark Watch
Dark Watch is like Blade Runner set in the wild wild west. In short, it's awesome. The only thing missing is another installment, really! A second game was planned but never got past the planning stage. Gamers got a similar vibe from a game called Evil West, but it wasn't the continuation of Jericho Cross' story we longed for. 
Army Men Sarge's Heroes
Now we have, Army Men, a first-person shooter that was a perfect mix of childhood nostalgia and snappy gameplay. You play as actual army men, like the toys, in a war against the tan army. I think my favorite part of this game was that the health meter was a toy army man that got holes blown in it as it took damage. I think this one could easily make a comeback and deserves to!
RELATED: Most Anticipated Video Games for February 2022 Part Two
Bloodborne
Developer FromSoftware is highly regarded for making epically difficult games that only a specific type of gamer truly enjoys, and Bloodborne is no exception. The grueling difficulty has produced a dedicated and tight-knit fan base to be built up around the game, yet still, there has been no word of a sequel to the smash hit. Hopefully, Elden Ring will help hold the community over. 
Turok
Turok is like if Rambo got dropped into Jurassic Park, it's full-throttle awesomeness. There was a new installment of the dino-tastic series in 2008, but it wasn't as polished as it could be and left fans still longing for a true continuation. It's been remastered and ported over to the new-gen consoles and yet, tragically, there's not been a whisper of a new game. 
American McGee's Alice
This dark and twisted take on the classic Alice in Wonderland tale has two games in the series currently. It's a puzzle platformer with grim themes that are not for the faint of heart. I love it. All hope is not lost on this one, though. For a few years, there have been rumors that we are getting the third installment of this series called Alice Asylum. I hope we get more concrete gameplay for it soon!
Castlevania
This is my give me of the list. We deserve it. No explanation really needed. It's one of the best game franchises ever made and we will never get enough of them. I'd love to see one with cut scenes in the style of the new animated series even. If Castlevania isn't on your list – you should rethink it.
Starcraft
Starcraft was a real-time strategy game by powerhouse developer Blizzard. There was a decade-long gap between the first and second games, so all hope isn't drifting lost in the endless void of space yet. That being said, fans haven't been giving much hope. Sure there are novels and even a board game, but it seems like Blizzard has all but moved on from this fan-favorite franchise.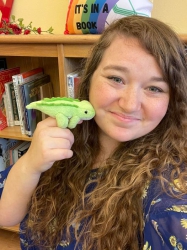 Latest posts by Lauren Darnell
(see all)