Feeling some Animal Crossing: New Horizons burnout? You are not alone! I have been playing these games since my days on the Gamecube, and whether it's the state of the world right now or just general life stuff, I've been burning through my hobbies lately. Luckily there is a fix that works for me, and that is touring some amazing towns in the dream suite to recharge my batteries between the endless list of daily tasks and island projects. 
The dream suite is not a new concept for the Animal Crossing franchise, but we are in its golden age. Between the extended items catalog, the ability to place more items outdoors, and the new influx of players to the fan base, Animal Crossing: New Horizons boosts towns unlike any in games that preceded it. 
Pangea
Welcome to Jurassic Park! No expense was spared while creating this island map! When you drop into the square you can pick up clothes to dress as Dr. Hammon and walk through classic scenes from the movies. The dinos might be all bone, but they still move in herds as the island is absolutely packed with them! The terraforming is notable in the island, making use of forced perspective to set the scene but it's the eye to detail that truly makes this island so impressive.
Dream Address: 7321-7902-2585
The creator of this dream address island is Peewee Ponderosa and you can find them on Youtube here!
RELATED: Here Are the Dates for Studio Ghibli Fest 2022
Pickleton 
Welcome to Pickleton, a rural fishing village. This island's ability to feel full and inhabited is special! You might experience a tiny bit of lag when touring this island because every inch of it is covered in thoughtfully placed items. It is made all the more special when you realize this island is completely original and unthemed. The brown, green color palette and small-town living come through without any introduction though! Be sure to pop into the equally skillfully done houses as you explore. 
Dream Address: 5911-9667-7042
The creator of this dream address island is Pickle and you can find her on Instagram here!
Kavinston
This Studio Ghibli-themed island features a mix of scenes from several of the classic Ghibli films. The Spirited Away scenes are the majority of the scenes we saw but you can find areas or just references to many others. My favorite spot was Kiki's bakery! The terraforming and custom code work on this island are really skillfully done to make structures out of nothing. This one is a must-see for any Ghibli fan.
Dream Address: 0140-7335-0752
The creator of this dream address island is Amanduh and you can find them on Instagram here!
Grid Scout
This Monsters University/ Monsters Inc. themed island is one of the most creative and unique islands I have ever toured! Take a tour of the scare floor, enroll in classes at MU and try not to get caught up in the chaos of the ongoing code 23-19.  If you haven't seen the Monsters Inc. prequel, the entire island might not make a ton of sense, but you can always use this as an excuse to finally sit down and watch it!
Dream Address: 9439-2487-9356
RELATED: 8 Nintendo Switch Games You Can Beat in an Afternoon
Nowhere
Take a left in Nowhere and you'll end up in the bayou! This sweet little town is covered in custom codes that turn it from island paradise to marshlands. My brain knew the water was fake, and yet I still feared sinking into the swamp while walking along the docks. The item placement on this island is what sets it apart and makes the uncommon setting choice come alive. Come ready for adventure and keep your eyes peeled with gators in the water!
Dream Address: 7624-8977-4690
You can find the creator on Instagram here!
Fruits Basket
I'm unsure what the name of this town translates to, but I do know it is set in the Fruits Basket universe so that's enough for me to visit! My complaint here is that it hasn't been updated with any of the new items, but don't let that distract you from the plum on its back. There is still plenty of references to the anime to make this a highly enjoyable tour. 
Dream Address: 8458-4531-4562
This island is the official island of the anime and they announced it on Twitter here!
Traverse Town 
It's Traverse Town from Kingdom Hearts painstakingly recreated with loving details. Along with the familiar streets, you will be able to tour highlights from some of the other levels like the Mad Hatter's tea party and the Queen of Heart's trial court. The interiors of the villager houses have not been updated as of the writing of this so you can skip them on the tour. Grab some sea-salt ice cream, keep your eyes peeled for hidden Mickeys and may your heart be your guiding key. 
Dream Address: 9190-5681-1391
This island's creator is on Twitter here!
Glacia 
Galcia is a ski lodge-themed island and uses terraforming to the max. The island offers panoramic views, sunken waterfalls and impressively built town structures and is set up to be displaying the Northern Lights when you visit. The fact that this address is saved during winter is the most inspiring part of it for me since I never know what to do with my island with it! Galcia offers every winter active and has made me excited for the snow to come back around. So put on your snowshoes, hit the slopes and get ready to appreciate the season!
Dream Address: 7736-2627-2723
This island's creator is Dana and is on Instagram here!
If that isn't enough Animal Crossing: New Horizons' dream addresses to keep you going, be sure to check out the first part of our list! Before you go, be sure to stop and tell us which dream address you will be visiting first.
Also, if you have an island you would like us to explore, leave the dream address below or find Geek Girl Authority on Twitter, Facebook and Instagram too!
7 Dream Addresses To Cure ANIMAL CROSSING: NEW HORIZONS Burnout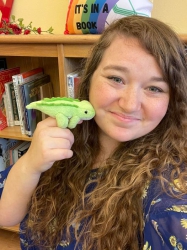 Latest posts by Lauren Darnell
(see all)