Attention fans of The Haunting of Hill House and The Haunting of Bly Manor! Mike Flanagan and Netflix have released the first trailer for the new horror series, Midnight Mass!
RELATED: A Guide to the Ghosts in The Haunting of Bly Manor
This new series is about a young and charismatic priest. According to the Netflix description, he "brings glorious miracles, ominous mysteries and renewed religious fervor to a dying town desperate to believe." 
Prepare to be creeped out when you watch the trailer. From the flashing lights of a lightning storm to a singular repeated question, the atmosphere and quickly changing scenes are sure to send a shiver down anyone's spine.
Midnight Mass tells the woeful story of the residents of Crockett Island. The isolated community is rife with numerous divisions, made worse when a priest named Father Paul arrives on Crockett Island. With the priest's appearance, unexplained events begin to occur. Some may even call these events miraculous…
This renews the island's people with a religious faith that spreads throughout the community. The question though, is what is the price of these miracles?
The limited series is created by Mike Flanagan and stars Zach Gilford and Hamish Linklater. Horror fans may recognize Gilford from The Purge: Anarchy. Flanagan will executive produce along with Trevor Macy for Intrepid Pictures. 
Midnight Mass will premiere on Netflix on September 24, 2021. Check out the trailer below and let us know in the comments what you think!
*Flash warning for the trailer*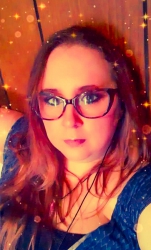 Latest posts by Becca Stalnaker
(see all)