A classic Stephen King tale, Firestarter, which was first made into a movie in 1984, is being remade by Universal Pictures, Blumhouse Productions and Weed Road Pictures. Remakes are typically looked down on by most of the horror community. However, this one has an excellent team behind it that has just made a vital casting announcement. Michael Greyeyes has been cast to play the character of Rainbird.
This film is shaping up to be extraordinary. In previous announcements, it was confirmed that Keith Thomas would be directing and Scott Teems is adapting the story and executive producing. Jason Blum, alongside Academy Award winner Akiva Goldsman, will produce. Stunningly, Martha De Laurentiis, who was an associate producer on the original 1984 adaptation of Firestarter, which starred young Drew Barrymore as the titular character, has signed on as an executive producer.
Of course, the story comes from the Stephen King novel of the same name, Firestarter. King is a bestselling novelist best known for his horror novels such as Carrie, IT and The Shining.
The character Rainbird is described as a powerful and relentless man leading a violent life that he was pushed into. He is just one of the characters encountered by Charlie McGee and her father, Andy McGee. Charlie is a special little girl with the terrifying ability to start fires with her mind, also known as pyrokinesis. Firestarter follows Charlie and Andy as they deal with Charlie being kidnapped by a secret government agency that wants to harness her ability as a weapon. This is one of Stephen King's many stories involving a child with psychic powers. 
RELATED: Ian Somerhalder Prepares for War in First Photos from Netflix's V Wars
About Michael Greyeyes
Michael Greyeyes is a multi-talented professional who has had an incredible and diverse career. He is an actor, director, choreographer and scholar. His career, spanning more than 25 years, has taken him from the stage to the screen. Recently, he starred in the feature debut from writer/director Lyle Mitchell Corbine Jr, Wild Indian. The film premiered in competition at the 2021 Sundance Festival. In the past two years, he has also had roles in numerous projects, including True Detective and I Know This Much Is True, both from HBO. Greyeyes is not a stranger to the horror genre, having starred in Blood Quantum, an independent horror film. He has also been a part of numerous horror television shows such as Netflix's V-Wars where he starred alongside Ian Somerhalder and AMC's Fear The Walking Dead.
Michael Greyeyes was born and raised in Canada. He is Plains Cree from the Muskeg Lake First Nation in Saskatchewan. Greyeyes graduated from Kent State University. He also has a master's degree in Fine Arts from the School of Theater and Dance. Greyeyes graduated from The National Ballet School, after which he went on to join The National Ballet of Canada company.
Fans will see his name with directing credits on titles such as Seven Seconds, A Soldier's Tale and Almighty Voice and his Wife. Michael Greyeyes is also an Associate Professor in the Department of Theater in the School of Arts, Performance, Media and Design. He currently resides in Toronto with his family.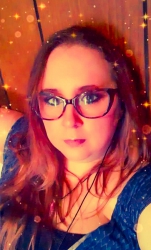 Latest posts by Becca Stalnaker
(see all)