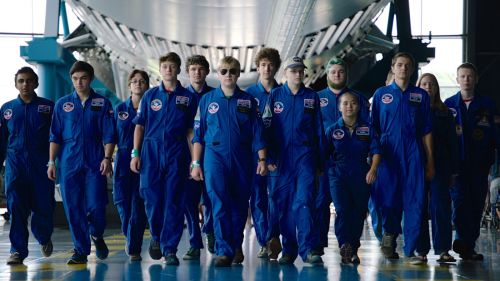 The Mars Generation, the Netflix documentary that made it's debut this year at The Sundance Film Festival, will be released May 5th, 2017.
Related: SUNDANCE  Announces The Final Lineup For 2017
The documentary follows the next generation of curious and enthusiastic teenagers, aspiring astronauts and scientists, as they dive into their interests in space exploration, in particular the journey to Mars and their experiences at the Space Camp in Huntsville, Alabama.
For centuries, the red planet has captured our imaginations. And today, the possibility of a manned mission to Mars has never been closer. Bill Nye, Neil deGrasse Tyson and a new generation of space enthusiasts come together to explore the potential of human life on Mars. 
This looks incredible. Not only do we get to see the who's who in the science community, it's simply impressive the passion these kids have and the awareness of the importance of space exploration. It's nostalgic. It reminds me of when I was a kid and everyone wanted be an astronaut. When that young woman says "We're losing touch with our human spirit" I couldn't agree more.
The Mars Generation will stream exclusively on Netflix May 5th, 2017.
Latest posts by Claudia Dolph
(see all)