Having to wait two weeks for the next Supergirl episode is going to be tough, but judging by the trailer for the episode "Star-Crossed," it's going to be completely worth it.
At end of this week's episode "Exodus," Teri Hatcher and Kevin Sorbo were on board a ship that was slowly approaching Earth. Throughout the season two masked aliens had been searching extensively for Mon-El. We also know that Mon-El was once a guard to the Prince of Daxam, but Jeremiah confirmed that as a lie.
In the trailer for "Star-Crossed" we finally get answers and some confirmations to a few theories.  We now know that Mon-El is the Prince of Daxam (we all called it) and we get to see what happened in the final moments before Daxam's destruction. Not only that, but it looks like all this truth telling is going to be disastrous for Kara and Mon-El's blossoming relationship. "This changes everything," Kara says.
So Mon-El and Kara will be dealing with relationship issues. Mon-El will reunite with who we can assume are his parents, the King and Queen of Daxam. Winn and Lyra also seem to be having relationship trouble and we might be seeing more of James in this episode.
And as an added bonus we get a shot of Darren Criss's character, the Music Meister, entering the DEO in handcuffs. Thus begins the The Flash/Supergirl musical crossover extravaganza.
Check out the trailer: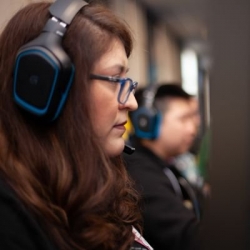 Latest posts by Renee Lopez
(see all)