This article was originally published on 9/24/22.
In discussions of Louise Fletcher's career in the wake of her passing yesterday, one role seems on the tip of every writer's tongue. Chances are, even those who haven't watched One Flew Over the Cuckoo's Nest are familiar with the film and can conjure an image of Nurse Ratched in their heads. She is certainly one of cinema's greatest villains and Fletcher herself even received an Academy Award for the role.
In a screen career lasting almost 60 years, Louise Fletcher established a fearless filmography. As an actress, she thrived on both the big and small screens and crossed genres effortlessly. She will be remembered as an actor's actor and one of the best to emerge from the New Hollywood era. 
One Flew Over the Cuckoo's Nest hit hard upon its 1975 theatrical release. The film featured Fletcher opposite Jack Nicholson, Michael Berryman and Scatman Crothers (among others). The Milos Forman-directed feature dominated the Academy Awards that year. The movie took home five Oscars out of nine nominations.
Fletcher received the Academy Award for Best Actress in a field of nominees including Carol Kane, Glenda Jackson, Ann-Margret and Isabelle Adjani. At the end of her largely restrained acceptance speech, an emotional Fletcher thanked her parents using American Sign Language (both had been deaf since childhood.) In a poignant moment, she said, "Thank you for teaching me to have a dream. You are seeing my dream come true."
RELATED: Movie Review: The Justice of Bunny King
At the time of her win, Fletcher had been acting off and on for almost twenty years. She made her acting debut in 1958 with roles in classic westerns like Bat Masterson and Yancy Derringer. Interestingly, most of her early parts came in westerns like Maverick, Wagon Train and Lawman.
Ultimately, it was the late 1950s. You couldn't throw a rock without hitting a western during those years. However, Fletcher's New York Times obituary goes into this further, stating her height (5 foot 10) had a lot to do with the casting. The Los Angeles Times continues, quoting Fletcher, "No television producer thought a tall woman could be sexually attractive to anybody. I was able to get jobs on westerns because the actors were even taller than I was." 
For much of her early career, Fletcher spent the majority of her time on the small screen. A look over her filmography looks like the greatest hits of Nick at Night. Shows like 77 Sunset Strip, The Untouchables and Perry Mason played a huge role in defining TV as we see it today. These actors worked hard, took a lot of roles and learned fast in the unforgiving earliest years of television.
RELATED: Movie Review: See How They Run
In fact, television always played an important role in Fletcher's career. She enjoyed recurring roles on a number of important television series.
Many GGA readers will certainly remember her work as Kai Winn in Star Trek: Deep Space Nine. Others might think back to her work on Shameless, or even Heroes. There's an easy flexibility to Fletcher's work which is a hallmark of the best actors. They show no fear.
Louise Fletcher's career forms into two distinct phases. Her earliest credits show a gradual tail-off towards the middle of the 1960s. According to the New York Times, she married in 1959 and by 1964 she retired from acting to raise her two children. Her retirement was short-lived, however. In 1974 she joined the cast of Robert Altman's well-remembered drama Thieves Like Us. 
RELATED: Top 11 Roger Corman Movies Streaming Right Now
The industry had changed. The studio system was no more and the New Hollywood movement heralded free-wheeling and fearless films from legendary creators who weren't afraid to take chances. Throughout the 1970s, Fletcher worked with not only Altman and Forman, but also John Boorman in the love it or hate it gem, The Exorcist II: The Heretic.  
Much of the writing on Fletcher's career emphasizes that she was largely unknown when she joined One Flew Over the Cuckoo's Nest.
The Los Angeles Times powerfully covers her frustration during this period. The article quotes Fletcher, "I was already passed the age of playing a romantic lead… Pretty soon I'd be too old to play young and too young to play old."
RELATED: Star Trek DS9's Kira Nerys Is a Superb First Officer, Here's Why
At the same time, the end of her marriage resulted in her losing a role in Robert Altman's legendary drama Nashville. According to the paper, Fletcher's prospects at the time were so bleak, she was turned down by 15 agents while attempting to find work in Hollywood. 
Louise Fletcher grew up in Alabama during the peak of the Great Depression. The New York Times reports, "(She was) one of four hearing children of Robert Capers Fletcher, an Episcopal minister, and Estelle (Caldwell) Fletcher."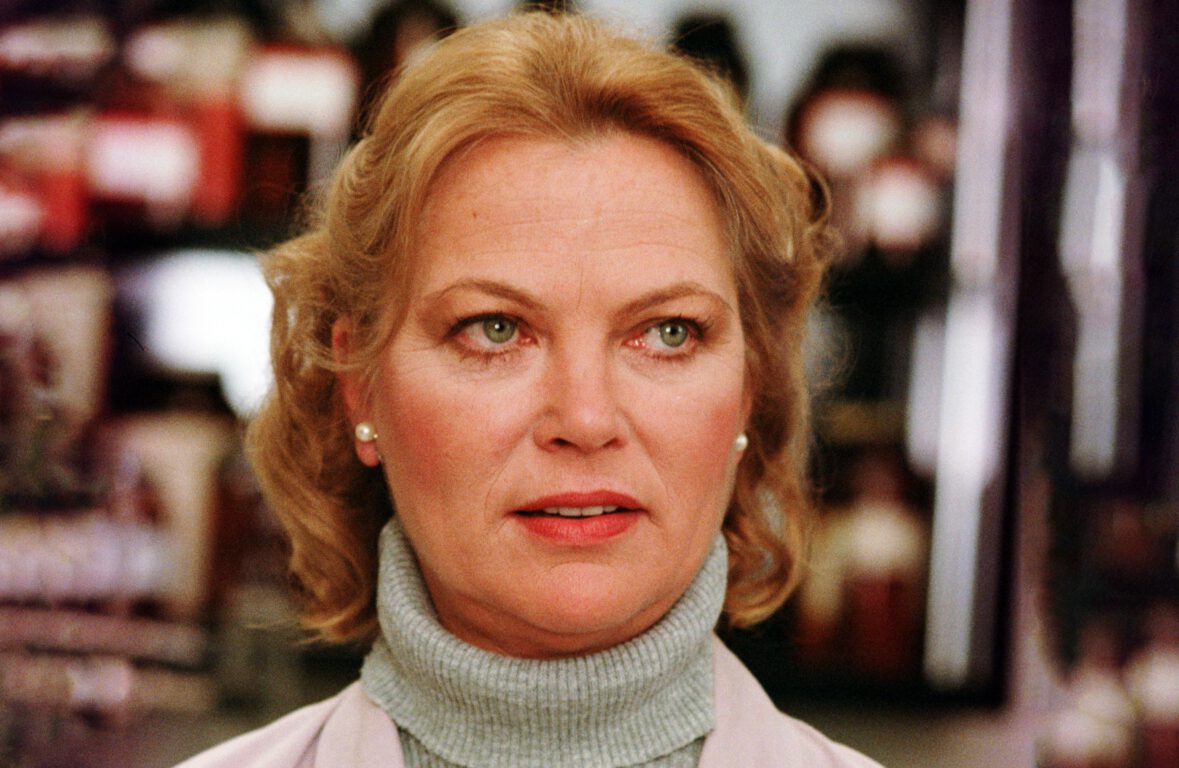 The Los Angeles Times provides some more detail about her early life, "Fletcher was intensely shy, and her teachers initially believed she too was deaf… (her parents) sent her to Texas to live with a wealthy aunt (who had) the time and resources to encourage the young girl to speak. Fletcher credited her aunt with sparking her interest in acting." 
RELATED: 5 Excellent Podcasts For Film Fans
While we often remember the flashy performers, it's the skill inherent in the "journeymen" we should treasure. While her work in the award-winning One Flew Over the Cuckoo's Nest continues to define Louise Fletcher's career, a look over the length and breadth of her almost sixty years on-screen shows her to be a fierce and fearless performer. She tackled each and every role put in front of her and she did it with tenacity and skill. 
"Parts interest me, I don't care how small it is… I like to work. And you can't just sit at home and call yourself an actress. The only way to be an actress is to act." – Louise Fletcher, 1982. 
Latest posts by Kimberly Pierce
(see all)