The acronym "D&D" can have a lot of meanings. "D&D" can refer to the fantasy tabletop role-playing game, Dungeons and Dragons published by Wizards of the Coast. In addition, "D&D" can refer to the nickname for Game of Thrones showrunners David Benioff and D.B. Weiss. According to an exclusive story from EW, D&D will mean both next week as cast members of Game of Thrones reunite for a game of Dungeons and Dragons for the annual star-studded live role-playing event: D&D Live 2020!
Normally, D&D Live is a huge PR event and mini-convention with live attendees, panels, and gaming sessions. However, due to the ongoing COVID-19 pandemic, this year's event is online only, with livestreams that allow everyone to enjoy the fun and adventuring while continuing to social distance.
Some of the celebrity personalities announced thus far include Thomas Middleditch (Silicon Valley), Ember Moon (WWE Superstars), Amy Acker (Angel, Alias, Person of Interest), and David Harbour (Stranger Things, Hellboy).
In a trailer released today, Game of Thrones actors Iwan Rheon (Ramsay Bolton), Natalia Tena (Osha), Daniel Portman (Podrick Payne), Gemma Whelan (Yara Greyjoy), and Kristian Nairn (Hodor) are newest players revealed for a D&D Live 2020 session. Cut to their shocked Dungeon Master, Kate Welch (Senior User Experience Designer at Wizards of the Coast), who immediately screams, "Wait, THAT'S who I'm DMing?!?" and freaks out.
RELATED: Geek Girl Authority Crush of the Week: YARA GREYJOY
The reveal didn't share too many details about what the D&D adventure will be like, but we did get some hints about the party's goal. According to Welch, our heroes will "meet an unusual creature that sets them on a strange task". Seems simple enough, but the realm our heroes will adventure in is legendary for its danger…all is not what it seems.
Welch also emphasized that in contrast to Game of Thrones, her D&D games tend to run more ridiculous and goofy. "Super excited to see how these actors in particular let loose with the antics you typically find at a D&D table," Welch shared.
The cast also shared some details about their characters.
"I'm making my character like Viserion [Targaryen]," said Tena, "VERY excited."
Portman joked that he was going to start training up to be more like his character. "Push-ups, pull-ups, steps," Portman listed, "That real Monk stuff."
Rheon shared that his character is not all about brawl, and his character prefers to think his way through problems. "Not like Ramsay Bolton, probably," Rheon clarified, "Not gonna be very useful."
RELATED: D&D Live 2019: What I Learned from Descending into the Nine Hells
Appropriate for a Games of Thrones reunion is that Wizards is also raising money for Red Nose Day (as the cast did for Red Nose Day 2015), to benefit children who have been economically affected by COVID-19.
The quest begins on Saturday, June 20, 2020 at 12:00 PM PDT on Twitch and YouTube. Wizards has events streaming all weekend, so be sure to check their website for their current schedule.
What do you think? Are you ready to join the Game of Thrones cast in rolling some dice? Geek Girl Authority are the Watchers on the Wall for all news about D&D Live 2020 in the days to come!
Official D&D Live 2020 Trailer #2: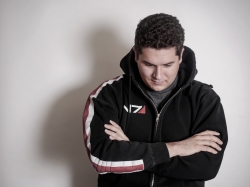 Latest posts by Tyler Boyce
(see all)