Do you have a LEGO lover to buy for this year? According to the LEGO company, it is estimated that each year between eighty and ninety million children around the globe are given a box of LEGO, while up to ten million adults buy sets for themselves. As we gear up for another busy holiday season, you may have found yourself wandering around the LEGO aisle feeling totally overwhelmed. Whether you are shopping for someone just getting into the hobby or someone who has been a die-hard brick head since age 6, we've got a solution. 
RELATED: Check out all of our 2023 Fandom Gift Guides!
The LEGO Story: How a Little Toy Sparked the World's Imagination Book
There are a lot of books written about LEGO, some official and some unofficial, and not all of them are created equal. The LEGO Story: How a Little Toy Sparked the World's Imagination tells the extraordinary story of a global company and a Danish family who for ninety years have defended children's right to play—and who believe grown-ups, too, should make the time to nurture their inner child. The story is built on Jens Andersen's unique access to LEGO's meticulously kept archives, as well as on Andersen's extensive conversations with Kjeld Kirk Kristiansen, former president and CEO of the company and grandson of its founder, Ole Kirk Christiansen.
You can find the book from HarperCollins here!
City Basics
Every collector I have ever met has grand plans to make their own Brickville in their house, so why not support that dream? The official LEGO City line has a variety of smaller kits to add life to any urban build. You can also look for smaller items to help enhance their builds like streetlights, traffic lights, road signs, trees, and greenery.
You can find similar items on the LEGO official site, here!
RELATED: Spread Some Holiday Cheer With This Mobile Gamer Gift Guide
Minifigure Display Case
Some minifigs are just too precious to play with and too difficult to dust! You can solve both problems by gifting your LEGO fanatic a protective display shelf for their rare figures or custom creations. 
You can find this exact minifigure display shelf from the LEGO website (in a few different color variations) here!
Retired LEGO Set
LEGO doesn't carry production on sets forever, eventually, every set will see its run come to an end. Once they are pulled from store shelves, some  sets can be nearly impossible to find again. If the LEGO lover in your life is a fan of a specific retired series or in rare sets, try looking at garage sales and thrift stores for a diamond in the rough. 
When shopping for second-hand sets, we like to check prices, condition and rarity with BrickLink.
RELATED: Find the Perfect Present With This Switch Gamer Gift Guide
Pre-ordered Set
The flip side of this would be to gift your LEGO fan an upcoming set. Most sets are announced months in advance of their release and have a pre-order cycle now. If you have heard them talking about a set that won't be out before Christmas, you can always gift them the promise of a highly anticipated set. 
Check the official LEGO social media feeds or the website for all the upcoming sets and preorder information. 
Best Character Interactions in the LEGO STAR WARS: THE SKYWALKER SAGA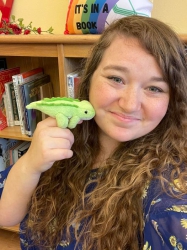 Latest posts by Lauren Darnell
(see all)