It's been a while since gamers have gotten any updates about Baldur's Gate III since its occasionally-bumpy gameplay reveal at PAX East earlier this year. This past Saturday, June 13, Belgium-based Larian Studios assured gamers that the highly-anticipated Dungeons & Dragons role-playing video game is still on-track and Early Access on Steam will hopefully still launch this summer.
Larian posted a new trailer for Baldur's Gate III, which humorously announced the launch as "AUGUST 2020…MAYBE". Larian has every intention of meeting their original August 2020 release date for Early Access. However, the "maybe" is a necessary stipulation, due to the ongoing COVID-19 pandemic. Ghent and the rest of Belgium were hit as hard by the novel coronavirus as anywhere else in the world.
In Larian's third community update, Swen Vincke (Founder/CEO of Larian Studios) revealed that the developers have been working from home ever since the Belgian government implemented their national measures to reduce the spread of COVID-19. "Which wasn't necessarily the easiest thing as game developers," admitted Swen, "Because we like to huddle around a monitor and discuss about things that are happening in the game." What few developers we can see on-screen are at separate desks more than six feet apart.
Swen stated that Early Access launch in August depends on a couple of things. Most notably, the game's motion-capture and performance-capture. As of June 13, the mo-cap/p-cap team has come back to the office and begun recording again. Assuming the recording stays on schedule, Swen is optimistic that Early Access will be ready by August.
Swen stated that a lot of progress since the gameplay reveal in February. "The visual fidelity has increased a lot," Swen proudly shared, "And the cool part is that, actually, we're going to launch a game in August, in Early Access, but we still have an entire development period to go after that. So it's going to look even better by the time it's going to release!"
RELATED: PAX EAST 2020: BALDUR'S GATE III Gameplay Reveal
Combat has also been improved since the initial gameplay reveal. Combat flow, camera movement, and the initiative system have all been refined. The integration of the D&D 5e rule set has also been getting better, particularly for dialogue (thanks to feedback received from gamers and PAX East attendees).
To show all the changes that Larian has been talking about, Baldur's Gate III will be doing an updated gameplay livestream at 10:00 AM Pacific on Thursday, June 18, 2020 as part of the D&D Live 2020: Roll w/ Advantage event. Larian Studios has been polling on Reddit, Twitter, and other social media for whether the featured quest for the gameplay reveal should be to kill a random hobgoblin who deserves to be killed (The Murder of Dror Ragzlin) or to descend into the subterranean region known as the Underdark (Descent into the Underdark).
RELATED: D&D LIVE 2020: ROLL WITH ADVANTAGE Is Going Virtual In June
Which quest will be shown during the livestream? Are you ready to roll for initiative in Baldur's Gate III? Geek Girl Authority certainly is, and we're excited about that gameplay reveal this Thursday!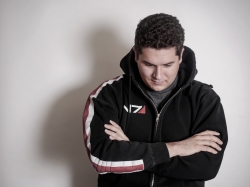 Latest posts by Tyler Boyce
(see all)