Blumhouse has made another casting announcement for Bingo, its upcoming film. This movie is part of Amazon Prime's Welcome to the Blumhouse. This collection of projects focuses on highlighting "female and emerging filmmakers, and diverse casts with new and established actors in unexpected roles."
L. Scott Caldwell has joined the cast of Bingo. She is starring alongside Richard Brake, Clayton Landey, Jonathan Medina, Bertila Damas, Grover Coulson, Kelly Murtagh, David Jensen, Adriana Barraza and Joshua Caleb Johnson.
RELATED: Joshua Caleb Johnson Joins the Cast of Bingo
Bingo is the story of the residents of Oak Springs. They must fight to protect their community. The action begins when their bingo hall is "about to be sold to a much more powerful force than money itself."
Caldwell will be portraying the character Dolores, who's the best friend of Lupita (Barraza). Dolores is also the grandmother of Caleb (Johnson).
A Tony Award winner, Caldwell has an extensive resume under her belt. Her credits include Lost, The Fugitive, Concussion, Devil in the Blue Dress, How To Get Away With Murder and Queen Sugar. Additionally, she was in Chilling Adventures of Sabrina, All Rise and A Million Little Things. Bingo is not Caldwell's first foray into Blumhouse territory as she previously starred in Sacred Lies.
In addition to being an actress, L. Scott Caldwell is also a highly sought-after speaker and acting coach. She has served on multiple committees including the National Board of SAG and SAG AFTRA. She also served as the National Chair of the Women's Committee & Healthcare Safety Net Committee. In addition, she's a member of the Diversity Advisory Committee.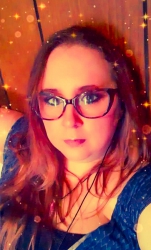 Latest posts by Becca Stalnaker
(see all)