Welcome to the June installment of GGA's monthly anime roundup for 2023, where we give you a detailed list of what anime is coming your way. I'm not going to lie; June is a criminally light month for anime releases. We are in the hiatus cradle between the spring and summer anime season that kicks off in July. No worries, though; this will give us all plenty of time to rewatch previous seasons of shows that will be getting new installments next month or to catch up on all of the new releases from the spring anime season. 
Remember that due to the Funimation/Crunchyroll merger, there is no new anime debuting on Funimation. Funimation will continue to add episodes of current shows, but the new series will air exclusively on Crunchyroll. We will miss Funimation, but as we look to the future, we have everything you should watch. 
RELATED: Check out more from our Anime Roundup series!
Black Clover: Sword of the Wizard King – June 16
In a world where magic is everything, Asta, a boy born with no magic, aims to become the "Wizard King" to overcome adversity, prove his power, and keep his oath with his friends. This will be an anime movie based on the Black Clover series.
Four character trailers will be released in the lead-up to the movie's premiere. The first of these trailers dropped on YouTube already and features the lovable main character Asta as he takes on the goal of becoming a magic emperor head-on. The release date has already been pushed back once, so we are more than ready to watch Black Clover: Sword of the Wizard King on Netflix, starting on June 16. 
Pokémon Ultimate Journeys: The Series – June 23
Grab a box of tissues to keep near because the English dub of the Pokémon anime is finally releasing the final episodes of Pokémon Ultimate Journeys: The Series. These last episodes will feature Ash's historic win at the Pokémon World Coronation Series, ultimately crowning him Champion and completing his long journey. This iconic tale of friendship and perseverance ends on Netflix starting on June 23. 
RELATED: That Time I Got Reincarnated as a What? 6 Most Bizarre Isekai Anime
Ōoku: The Inner Chambers – June 29
The tale is set in the magnificent city of Edo, where a reversal of gender roles spurs a whirl of emotions. This highly anticipated manga adaptation is coming exclusively to Netflix starting June 29. 
Well, anime fans, that's a wrap for June's Anime Roundup. With so few confirmed releases this month, I know I'll be spending my time catching up on my backlog from April's massive release catalog. What will you be watching during this release lull? Tell us in the comments what you'll be watching!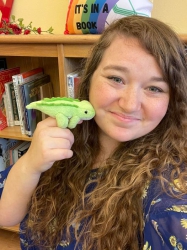 Latest posts by Lauren Darnell
(see all)