Hello again, lovelies, and welcome to another edition of Underrated Horror Movie of the Month! If you are new here, welcome! Once or twice a month, I sit down and talk about a horror movie that I feel is underrated and under-appreciated. This month, I am talking about the 2001 film Joy Ride. This movie is more well known than others I've talked about, but I think it still qualifies as underrated. I rarely see it talked about online or in forums.
RELATED: Underrated Horror Movie of the Month: Pumpkin Karver
About Joy Ride 
The story of Joy Ride revolves around two brothers, Lewis (Paul Walker) and Fuller (Steve Zahn), as well as their friend Venna (Leelee Sobieski). Lewis is heading home from college for the holidays. After discovering that Venna, his long-time friend and crush, needs a ride, he traded his plane ticket for a used car.
On the way to pick her up, he has to pick up his rebel brother, Fuller, from jail. Fuller buys a CB radio and has it installed in Lewis' car, unbeknownst to Lewis. The boys are having a good time on the trip and start playing with the radio.
They decide to play a prank and have Lewis pretend to be a female trucker, Candy Cane, and bait one of the male truckers they are talking to by Rusty Nail (Matthew Kimbrough). This prank is a terrible decision that ultimately leads to a dangerous situation.
While Joy Ride is the film's title in the U.S., it has a different name in the U.K. Instead, it is called Road Kill, and Australia also changed it to Roadkill. Supposedly, the reason for these changes is that the term "joy ride" has a different meaning in these areas than it does in the U.S.
RELATED: Underrated Horror Movie of the Month: Hatchet
Fun fact number two, the speaking voice for Rusty Nail is by Ted Levine. Horror lovers everywhere will recognize this actor for his portrayal of Buffalo Bill in The Silence of the Lambs. A bonus fun fact is that October of this year was the movie's 20th anniversary.     
The script for Joy Ride comes from the minds of J.J. Abrams and Clay Tarver. In the director's seat is John Dahl. The film has 116 reviews on the Rotten Tomatoes Tomatometer with a combined score of 74 percent.
My Thoughts
This movie — THIS MOVIE! First of all, it stars Paul Walker, Steve Zahn and Leelee Sobieski, so it is automatically on my list. While it is not a comedy, Zahn brings those fabulous moments with a comedic line that breaks the intensely building tension to have everything slam back into focus afterward. 
One of my favorite moments in Joy Ride is when Rusty Nail instructs Lewis and Fuller to enter a diner naked and order. Zahn delivers an epic line stating, "If we go in there, dicks hangin'… they're just gonna call the police." This line always makes me burst out laughing in an otherwise crazy, intense scene, no matter how many times I have seen it.
Of course, after this line, they decide to do what he says because they have to do anything in their power to save their lives. They must especially think of Venna since she did not even participate in the prank or even know about it; however, Rusty Nail blames her because she is the only female in the group.
I have many good memories of staying in with snacks and watching this movie. While Joy Ride is not entirely on the same level of my comfort movies as Scream and A Nightmare on Elm Street, it is still high on the list. This film will always be a go-to for me.
The scenes are creepy, the acting is on point, and the directing is *chef's kiss*. The scariest part of Joy Ride, in my opinion, is the look at what can go wrong with a "simple" prank.  Fuller and Lewis thought they were having a bit of fun, and unfortunately, that fun turned deadly. People never know who they might encounter or who they will cross with an "innocent" prank. Random thought; are jokes ever genuinely innocent?
RELATED: Check out our other Underrated Horror Movies!
Conclusion
There you have it — my latest underrated horror movie, Joy Ride. Let me know in the comments whether or not you have seen this movie. If so, do you like it? Also, let me know if you think pranks are ever entirely innocent and as always, don't forget to tell me which movie you think I should feature next!
Tune in next month for a holiday edition of Underrated Horror Movie of the Month! Before you go, be sure to check out the trailer for Joy Ride below! 
Planning the Perfect Horror Movie Night to Get Over A Breakup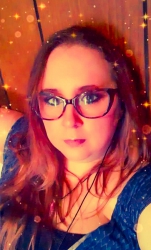 Latest posts by Becca Stalnaker
(see all)