It looks like things are going extremely well for game studio IO Interactive. Fox 21 and Hulu have announced that there is a Hitman series in the works and it will be executive produced by John Wick creator and writer Derek Kolstad.
Kolstad will write the pilot script and will be joined by executive producers Adrian Askarieh and Chuck Gordon, former producers on the two previous Hitman movies. Bert Salke, Jane Francis, Gloria Fan, and Kira Innes at Fox 21 and Jordan Helman from Hulu will also be involved with this project.
This is good news for fans of the Hitman series. After Square Enix and IO Interactive parted ways earlier this year, there were many questions about the future of the Danish studio. Despite all the uncertainty, IO Interactive was quick to dispel any rumors that they might go under, instead assuring fans that two new games were in the works.
RELATED: JOHN WICK: Chapter 3 Executes a Release Date
As for the video game franchise, it has done reasonably well since Hitman: Codename 47 was released in 2000 for the PC. The series follows Agent 47, a cloned assassin with an unknown past. There have been eight additional titles with the most recent release being 2016's reboot.
This will not be the first on-screen venture of the franchise. There have been two Hitman movies released by Fox 2007's film starring Timothy Olyphant and the 2015 reboot, Hitman: Agent 47 with Rupert Friend. Both movies received a negative reception by critics, but the 2005 movie did well at the box office.  
According to Deadline, Kolstad and his team intend on sticking to the Hitman mythology. This is a smart choice since the games, as opposed to the movies, are incredibly popular. No additional information was given about the show in terms of when it will take place or any potential male leads, but be sure to check Geek Girl Authority in the future for any updates.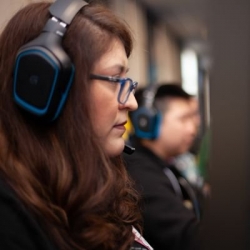 Latest posts by Renee Lopez
(see all)