Tony Award winner John Logan will be making his directorial debut with the upcoming Blumhouse production, Whistler Camp. Logan has received multiple awards as a screenwriter including BAFTA, Golden Globe, WGA and Edgar awards. Horror lovers may know his work from films such as Alien: Covenant and Sweeney Todd. His other projects include The Aviator, Skyfall, Spectre, Hugo, Any Given Sunday and The Last Samurai. He also created the horror series Penny Dreadful for Showtime. In addition, Logan is the author of the book for the musical Moulin Rouge!. Logan is repped by CAA.
RELATED: Movie Review – Alien: Covenant
Whistler Camp is currently in the casting stage of production. The story will take place at a gay conversion camp and will be a "queer empowerment story." 
Jason Blum will be producing along with Michael Aguilar, who's known for Penny Dreadful and Kidding. Acting as a creative executive overseeing the film is Ryan Turek.
No release date has been given yet for Whistler Camp, but with John Logan at the helm, it's sure to be a must-see!
Blumhouse has been dominating the horror genre lately, producing films for Amazon's Welcome to The Blumhouse, Hulu's Into The Dark Anthology and a recent deal with EPIX. Not only that, but they're also producing movies within major horror franchises such as the fifth installment of the Scream series. Between the powerhouse that is Blumhouse and the talent and experience of John Logan, Whistler Camp is set up for success.
Be sure to keep an eye out for more details about Whistler Camp!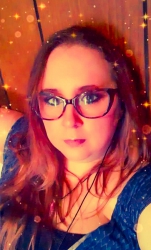 Latest posts by Becca Stalnaker
(see all)