According to a release issued by Blumhouse, Jeremy Davies has officially been cast in the upcoming Scott Derrickson film The Black Phone. This film adapts Joe Hill's short story of the same name. Scott Derrickson and C. Robert Cargill have adapted the script. The production team comprises Jason Blum, Scott Derrickson and C. Robert Cargill, with Joe Hill acting as executive producer.
RELATED: Crooked Highways Enters New Deal With Blumhouse
Jeremy Davies has quite the reputation and many awards in his wake. His debut starring role in the David O. Russell film, Spanking the Monkey earned him a nomination for the Independent Spirit Award. The film itself won the Audience Award at the Sundance Film Festival. He went on to act alongside Tom Hanks in the Academy Award-winning film Saving Private Ryan. He has also starred in Twister, Rescue Dawn, Dogville and Nell.
Jeremy Davies has also spent quite a bit of time in the world of television. This started with his role as Daniel Faraday in the JJ Abrams series Lost. Davies has been on other series, including Hannibal, Constantine, Lucifer, Justified, Arrow, Flash, Supergirl, Twin Peaks and Sleepy Hollow. His most recent stint on television was a  guest-starring role on the acclaimed Dick Wolf series FBI.
According to the press release, Jeremy Davies is represented by Zero Gravity Management and attorney Karl Austen.
The Black Phone is one of the first collaborations as part of a deal between Crooked Highways Productions and Blumhouse. Universal and Blumhouse will be presenting the Crooked Highways production.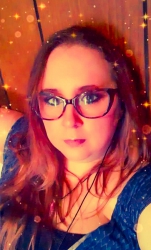 Latest posts by Becca Stalnaker
(see all)