The day has finally come. After it was announced last year that Supernatural star Jensen Ackles was cast as Soldier Boy in Amazon Prime's The Boys, we have been waited with bated breath to see his superhero costume.
On Sunday night, Ackles tweeted a teaser image of his shield, with the caption "Every dent, every scratch, every mark tells a story. A story that ends with me, winning," and he promised that we would see the full reveal on Monday. And creator Erik Kripke delivered.
To our delight, the supe suit does not disappoint. Fans of the comic might be surprised by the style change, while others will draw comparisons to the Captain America suit. Still, Ackles looks great and the suit fits perfectly with the Vought Industries aesthetic.
If you want some fun facts, supposedly, the boots Ackles wears for Soldier Boy are inspired by the boots frequently worn by his former character, Dean Winchester. In fact, they seem to be the same boots but a different color. Also, according to various TikTok and Tumblr users, the Pantone color scheme of Ackles' suit is Hunter Green and Angel Blue, callbacks to his former show and a very popular ship.
Kripke has reminded fans that Ackles' Soldier Boy will be a vast departure from Dean Winchester, the righteous hunter from the long-running CW series. Soldier Boy will be a villain in Season 3, an original Vought supe who will directly challenge Homelander (Antony Starr) and the Seven, like Stormfront (Aya Cash) did in Season 2. He is just as awful as Stormfront, but with less Nazi vibes. In the comics, Soldier Boy is a cowardly supe with super strength and excellent hand-to-hand combat skills. He does everything he can to please Homelander because he wants a spot in the Seven. It is unknown if this Soldier Boy will be similar to the comics, but the visual differences are very apparent.
RELATED: The Boys Cast Supernatural's Jensen Ackles in Season 3 Role
At the end of Season 2, the Boys have broken up, Stormfront is still alive, and supposed ally Congresswoman Victoria Neuman (Claudia Doumit) turns out to be a supe who can blow up heads. In Season 3, the show will dive into the history of Vought and the creation of the first wave of supes, and the first team, Payback. Additional members of the old Payback team will be mentioned and Stormfront might make an appearance, but it hasn't been confirmed. How Soldier Boy will impact the work of the Seven, and perhaps more importantly, the Boys, will be something to see. Either way, we can expect a Soldier Boy and Billy Butcher (Karl Urban) confrontation. 
No premiere date has been set for Season 3 but expect it to be sometime in 2022.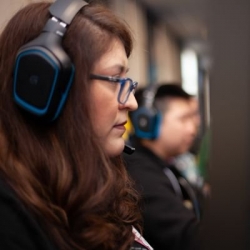 Latest posts by Renee Lopez
(see all)