The holidays have come and gone, and now we gamers get to look forward to the video games of 2020. Some of us got a new console and finally, finally got that PlayStation 4 (PS4). Some of us are wondering what to do with that new PlayStation Now (PS Now) subscription we were gifted. Well, Sony Interactive Entertainment has a pretty great lineup planned for a truly Happy New Year. As announced on PlayStation Blog, more than 800 PlayStation fan-favorite titles like Horizon: Zero Dawn and Uncharted: The Lost Legacy will be coming to the cloud gaming service on January 2, 2020. Both games were originally released to PS4 in 2017.
Horizon: Zero Dawn
Horizon: Zero Dawn follows the story of Aloy (voiced by Ashly Burch): a skilled hunter who has been an Outcast from the Nora tribe since birth. Nature has reclaimed the ruined civilization of the "Old Ones", and what humans remain survive in primitive hunter-gatherer tribes. Humanity's role as the dominant species on Earth has been usurped by the animal-morphological Machines. The game features challenging combat, gorgeous open-world settings, and some truly brilliant writing/worldbuilding. The PS Now download includes the original game, The Frozen Wilds expansion, and additional in-game bonus content.
Uncharted: The Lost Legacy
In Uncharted: The Lost Legacy, fan-favorite antihero Chloe Frazer (voice-over and performance-capture by Claudia Black) teams up with Uncharted 4's mercenary Nadine Ross (voice-over and performance-capture by Laura Bailey) to recover an ancient artifact before it falls into the hands of a ruthless warmonger. The two badass women venture into India's Western Ghats to locate the mythical Tusk of Ganesh amongst the ruins of the Hoysala Empire. Like Chloe herself, The Lost Legacy is darker and more grounded than most Uncharted titles. In addition to exploring the philosophy and culture of Hindu mythology, The Lost Legacy also explores Chloe's character and past. The Lost Legacy is a short game with a campaign just ten hours long, but Chloe's journey (and access to Uncharted 4's multiplayer) makes this game a treasure worth pursuing.
RELATED: The Female Role in DETROIT: BECOME HUMAN
It is refreshing to see more video games with female main characters at the forefront of PlayStation's marketing (such as the dynamic PS4 theme created for International Women's Day 2019). This is doubly so when considering Sony's reluctance about Aloy during Horizon's development. With prominent 2020 video games like The Last of Us Part II starring female roles, there are a lot of games out there to help make the New Year bright.
PlayStation Now is available on PS4 for $9.99 monthly ($59.99 yearly). Any gamers who are unsure about the regular subscription fee can try it for free with a seven-day trial. Both Horizon and The Lost Legacy will be available on PS Now from January 2, 2020 to April 7, 2020. Other popular titles coming to PS Now next year include Persona 5 and Middle-earth: Shadow of War (both available until February 3, 2020).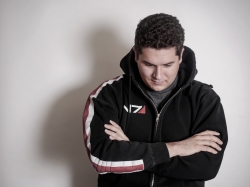 Latest posts by Tyler Boyce
(see all)