One of the most fun evenings of theatre I had last year was my trip to Impro Studio in LA to see Stranger Suggestions 2. Impro is trying to tempt me back beyond the Orange Curtain with Ripley Improv's GLAM, aka The Gorgeous Ladies of Arm Matches, which opened March 3 and runs through April 28. 
They say of this "Female Driven and Improvised" show: "Inspired by the hit Netflix series, GLOW and the real '80s wrestling show by the same name, Ripley Improv has recurring characters each week, but what happens in the show is entirely up to you! Based off of audience suggestions, the ensemble launches into a show that will strive to bring to life the very real lives of these female wrestlers on and off stage, marrying wrestling and improv for a show born in entertainment heaven."
RELATED: Hey, You Guys! STRANGER SUGGESTIONS at L.A.'s Impro Studio Never Says Die (Or No…)
Ripley Improv is Madi Goff, Laurie Jones, Kelly Lohman, Sara Mountjoy-Pepka, Aliza Pearl, Amanda Troop and Jessica Lynn Verdi, and GLAM is directed by Laurie Jones and co-directed by Jessica Lynn Verdi.
See GLAM Saturday nights at 10:30pm at Impro Studio in Los Feliz, through April 24. Tickets, which are a steal at $5 each, are available at www.RipleyImprov.com.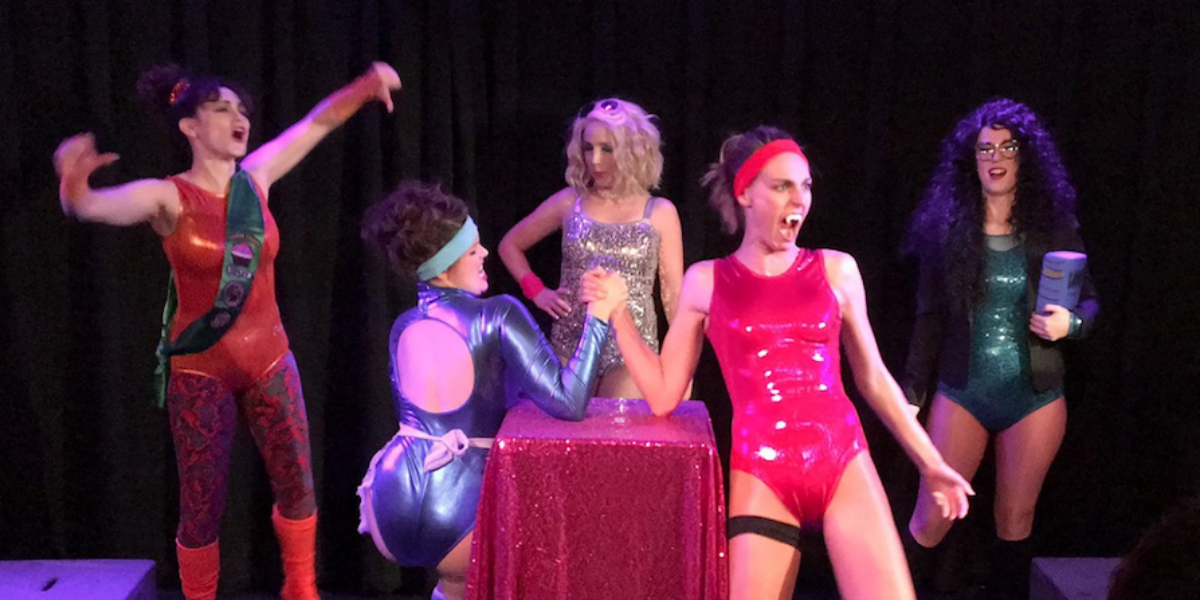 Leona Laurie learns something new about herself every time she watches an episode of Wonder Woman and thinks Mad Men and Buffy are the most perfectly executed TV series of all time. A list of the shows she watches would be overwhelming, but right now she looks forward to Outlander, The Good Place, Brooklyn Nine-Nine, The Americans and Steven Universe more than any others. She also reads a lot, sees so many movies, goes to live theater allll the time and more. She is very fun!
Latest posts by Leona Laurie (see all)