Thanks to a worldwide pandemic the likes of which our generation has never seen before, many areas have enacted mandatory stay-at-home orders. These guidelines have decreed the closure of non-essential businesses in an attempt to curb the spread of COVID-19 and have also seen a huge majority of schools either closed for the rest of the school year or trying to attempt some form of online coursework for students of all ages.
This has resulted in a record number of people either without a job or working from home. In many cases, there are kids, too, that need extra parental guidance as they do their own work from home. It may all be overwhelming, but we here at Geek Girl Authority have a few tips and tricks to help you be successful in your new (if temporary) normal. Get your most comfortable lounge pants on and grab a pen to take notes – we've got just what you need to know!
Dress the Part
The first thing you should do is dress for the job you want and not the job you have. Wait, no, that's the generic advice you often find attached to a meme of a guy in a Batman cowl sitting at a desk. What is important when you work from home is identifying your job type: Are you going to be on video calls? Are you just plodding away at the computer without the virtual face-to-face action? Are you actually just hanging out at home because your job has been deemed "non-essential" and you are trying to stay somewhat busy until you are allowed back to work? Are you finding yourself suddenly the proxy for your child's teacher? Possibly more than one of the above?
No matter your reasoning, if you are doing video calls, whether they are Skype or Zoom or your company's preferred platform, it may be helpful to be "professional" in your appearance. Think the clothing equivalent of a mullet: business up top, party on bottom. Wear what you would normally wear into the office from the waist up and be as comfortable as you please outside the camera's view. I, myself, am partial to fluffy soft pajama pants. The key here, though, is to remember you aren't wearing work clothes from the waist down, so don't stand up or leave your desk while on a video call. And make sure the call has ended and closed out before you do get up. That could get awkward.
Beware Common Video Conference Fails
Even if you aren't doing video calls often, be sure to go through a short pre-launch checklist. Treat this step as a vital must before every call! Just like pre-flight before a shuttle launch, this quick last-minute review could save you from some serious embarrassment or internet fame shame. First, check that wardrobe again; are you presentable? Look around you: is there anything in your camera's view that could be inappropriate for your office? We're talking objects on the shelves, posters, photographs, everything.
Once your physical background is sorted, test out your camera; do you have an inappropriate virtual background or a filter turned on? No? Good. As an extra safety measure, if you are using Microsoft Teams, turn on the "Background Blur" option; it will auto-identify you as the call participant and superimpose a blur filter on the rest of the captured image. One last thing: lock the door! This will prevent unwanted guests from interrupting your meeting. Trust us here, nobody wants to see anyone streaking through the room. 
Set Attainable Daily Goals
Remember that you are not in your normal office location. You may be dealing with distractions in many forms that you would never actually encounter in the office. You may have children or pets that think that because you haven't left the house, your attention is theirs to demand. Some people may find the lack of coworkers means less distractions while others may find the quiet and loneliness rather depressing. No matter what your situation, remember that you should set realistic goals for each day.
If your normal in-office pace is 20 invoices reviewed, set an in-home goal of 15 invoices reviewed. Re-evaluate your performance at the end of every day to see how things are progressing for you. It may take a few days to find your groove and each day that passes will help you determine what is actually possible. You may find that your productivity increases, and that is just a bonus! However, you may find that your productivity drops, but you should not let that get you down. Try to remember that you are working in a new environment with different challenges.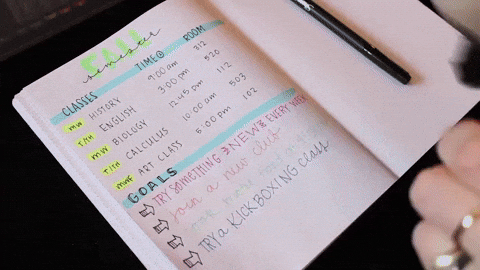 RELATED: List of 2020 Movie Release Delays and New Dates Due to Coronavirus
Plan Your Day, Including Breaks
Working from home doesn't mean you need to cram more into your workday to prove you are getting things done or that you are valuable. You got your job for a reason and that hasn't changed. Try to keep the same work schedule as if you were going into the office – the only thing that is different is your commute! Use what would previously have been your commute for whatever you want, but, like a commute, make it a regular habit. Do you need a few minutes more sleep? Do you want to incorporate a run around the block? Do you want to take your time with a cup of coffee and a good book? Maybe make this your planning time to set the schedule for the day?
Just don't forget to include regularly scheduled break times – and stick with them! Take the time you would normally get up for a fresh cup of coffee in the break room or lingering around the copier and spend it productively: stretch! You may find that working from home promotes less movement, which can lead to muscle cramps and irritability. Nip that in the bud with a yoga break. Oh, and as for lunch? Don't work through it. If you get an hour, take an hour. Your mental health will thank you. Attempting to do too much is how you get burnt out and that does nobody any good.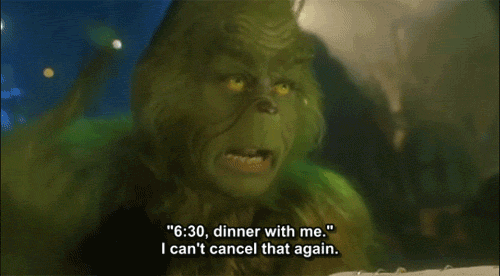 Have Pets? Include Them!
If you have pets that are chill enough to be in the room with you without being all up in your business, literally, why not just let them hang out? Pets can help you relax and as long as you are able to work without them being a distraction, there are no rules banning them from your presence! They may even help break the ice on that next video call – one of my regular update video calls with my team at the company I work had an unplanned "pet show and tell" one morning. Of course, if the pet is rambunctious or misbehaving or demanding too much of your time, be sure to lock them on the other side of the door so that they are less of a distraction!
RELATED: Rapper/Comedian ELIJAH DANIEL Musters Companies and Fans to Donate Essentials to At-Risk People Amid Coronavirus Outbreak
Teaching Children? Put Them to Work!
What if you find yourself working from home with your children simultaneously trying to study remotely, too? Well, this one is tough. There is no one right answer here. This will definitely be an easier hurdle to cross if you are a two-parent household with your partner not working, even if that is more stressful financially. Speak with your boss and try to create a schedule that works for both your position and your child's learning. You may need to loop the teacher(s) in on the schedule making to find out what their highest priority is.
You may need to think outside the box; maybe your work schedule becomes shifted and split? Maybe you could consider every day Take Your Child To Work Day and incorporate their lessons into what you do for your company? Plan ahead to your lunch hour or dinner time and create a "science experiment" that directly relates to the meal? There are support groups popping up for working parents having to proxy the teacher, so reach out to your children's teachers or other parents to see if one has been established locally. 
The important thing to remember with working from home while also being a teaching parent is that you are trying. On some level, you need to recognize that, at the end of the day, you and your children are alive and fed and that may be the only accomplishment of the day. And that is fine! Just, maybe, refer back to that video conferencing section and apply the checklist to all calls; you may accidentally find yourself telling your coworkers to wash their hands – which is not bad advice right now….
https://twitter.com/SenDuckworth/status/1242928515277819910
The Takeaway?
In case the point of this post flew right over your head, this is meant as a slightly tongue-in-cheek yet informative article to lighten the mood and hopefully help you destress by taking your mind off whatever expectations you may have placed on yourself. Success is relative and though you may feel pressured to perform at a higher level than before you became a work from home employee, try to not succumb to it.
Remember to breathe, find something to help you relax, and try to roll with the punches. You may be stumbling more than you'd like, and that's perfectly fine. You are not alone. We are in a weird new future where everything is uncertain. If you find that you are struggling, please reach out to someone; there are several online helplines available in this time of social distancing, all you need to do is look for them. Take it one day at a time, follow these tips, and do the best you can; we'll get through this together.
RELATED: Literacy in a Time of Pandemic: A Story Time for All
This article was published 4/8/20