Welcome to the arena, horror fans! I only have one question. Are you ready to RUMBLE? It is time for another showdown between an original horror movie and its remake(s). Once every month, on the second Saturday, there is an epic faceoff here on Geek Girl Authority between the heavily favored OGs and the reimagined versions. For this fight, we have two strong contenders. In this corner, featuring Roddy McDowall, is the 1985 film Fright Night. The opponent is the 2011 remake starring Anton Yelchin. Which version will be triumphant? Stick around to find out.
Fright Night (1985)
When horror-loving teenager Charlie (William Ragsdale) gets new neighbors, his life changes. Unfortunately, no one believes Charlie when he says the guys who moved in next door are a vampire and his daytime guardian. Naturally, the teen seeks the help of Peter Vincent (Roddy McDowall), the star of a horror show. There is one small problem with this plan. Vincent does not believe in vampires or anything supernatural.
RELATED: Horror Originals vs. the Remakes: Halloween
This is a solid film. The story has no glaring plot holes, the acting is on point and the effects are good. There are a few goofs that are classic '80s horror, but overall, it is an excellent movie. It could have been a bit more gruesome and gone even more in-depth with the Peter Vincent angle. I have seen this version a few times and will watch it again. No complaints here. However, if I wanted to get nit-picky, it is kind of slow; there could certainly be more action, and some moments are more cheesy than not. 
Fright Night (2011)
The 2011 remake of Fright Night essentially follows the same plot outline as the original. Charlie, this time played by Anton Yelchin, gets a new neighbor who turns out to be a vampire. Once again, young Charlie goes to TV star Peter Vincent for help. Of course, he turns out to be completely different from what Charlie and his friends expected.
RELATED: Underrated Horror Movie of the Month: ATM
When compared to the original, there are several things to consider. First, this version came 26 years after the original. This alone means significant differences in graphic capabilities, filming abilities and more. As far as this aspect goes, there is no right or wrong; it is just a preference for aesthetics. For me, the actors are another vital point of interest. Anton was one of the best actors, especially in the horror genre, to come along in ages.
Additionally, David Tennant plays Peter Vincent. DAVID FREAKING TENNANT. Overall, this is a fantastic movie. It would be considered one of the greats if not for being compared to the original.
The Results
While both films fought well, only one can come out on top. This is one of the more difficult choices. More often than not, the original is so good that the fight barely exists, but this one is different. After some back and forth, the winner is … Fright Night 2011!
Which version do you prefer? Let me know in the comments. Stay spooky, horror nerds. See you next month.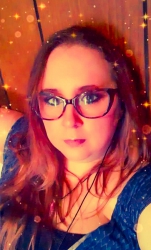 Latest posts by Becca Stalnaker
(see all)