With Halloween fast approaching, horror movies are more popular than ever. However, not everyone who wants to participate in spooky season is used to watching scary movies. For the horror veterans, spooky season is when we amp up on watching scary films, but things are a bit different for a horror beginner. If you're looking for some flicks to ease into horror and enjoy the season with something spooky, here are six films that are perfect for a horror newbie.
RELATED: Top 5 Rules for Surviving a Horror Movie
The Last Keepers
The Last Keepers tells the story of a family full of magic. Both the mother and the grandmother possess magical abilities. Still, they have chosen to hide this from the daughter, Rhea (Zosia Mamet), until she's old enough to develop her magic.
According to the lore of their heritage, there are three possible abilities for a person to have, and each power can only exist in a single person; no two people can have the same ability simultaneously.
When Rhea falls for an odd boy from school, Oliver (Sam Underwood), her powers begin to awaken, but something is amiss. Rhea seems to have multiple abilities, abilities that her mother and grandmother already possess. Is Rhea the one that has been prophesied for generations? Will she survive long enough to find out?
This movie doesn't have any gore to speak of, and there's no strong language. There are a few intense moments, but overall it's very mild and more like a drama.
Scooby-Doo 2: Monsters Unleashed
Scooby-Doo 2: Monsters Unleashed takes the gang on a whole new adventure that starts with being invited to the grand opening of the Coolsville Museum of Criminology. Not only is the crew asked to attend, but they're also the guests of honor! But nothing can be so simple for Fred (Freddie Prinze Jr.), Daphne (Sarah Michelle Geller), Velma (Linda Cardellini), Shaggy (Matthew Lillard) and Scooby (Neil Fanning – voice). Soon, all of the gang's most feared villains come back to life, and this time, they aren't men in masks.
This film is as close to the perfect introduction to all things spooky as a person can get. There are monsters and terror, but they're done in a family-friendly way: no overt violence, no strong language, no blood and guts. Just a mystery to solve and monsters to stop. Very easy on the actual horror.
Beetlejuice
Beetlejuice is a classic Tim Burton movie. A recently deceased couple clashes with an insufferable family that moves into their home. When they become desperate to get rid of the family, they seek out help, leading them to a less than reputable spirit by the name of Betelgeuse or Beetlejuice (Michael Keaton). All hell breaks loose.
There's some foul language, mainly from Beetlejuice, and there are also a few scarier scenes. However, for the most part, it's comedic and family-friendly—an excellent way to experience horror without really delving into scary, terrifying films.
RELATED: Shudder Gets Spooky With Its 61 Days of Halloween
Monster Squad
In Monster Squad, we meet a group of hardcore fans of the classic monsters Dracula, Wolfman, Gillman and Frankenstein's Monster. Unbeknownst to these kids, the monsters are real. Dracula (Duncan Regehr) wants to rule the world and enlists the other monsters' help. Of course, the two groups cross paths, and it's up to the kids to save the world from monster domination.
It's a horror movie with many classic horror tropes; however, it's incredibly mild. There's some language and violence, but it's not over the top, and gore is very low. Monster Squad gave us, "Wolman's got nards!" Therefore, it can't be overly severe and frightening.
Monster House
Yes, Monster House is animated, but don't let that deter you from seeing this as a great introduction to horror. Through a series of events on the eve of Halloween, three teenagers discover something genuinely terrifying. The house across the way, the one where mean old Nebbercracker (Steve Buscemi – voice) lives, is no ordinary house; it's a monster house. The friends decide to find out what's happening, only to uncover the terrible tale that led to the house becoming sentient. 
Monster House is incredibly mild as far as horror goes, BUT it has some great scares and a unique atmosphere. It also doesn't hurt that the story is fantastic.
Hocus Pocus
Hocus Pocus is a Disney movie about three witches executed in the 17th century who return after 300 years with the unwitting help of the new kid in town, Max (Omri Katz). If the Sanderson sisters can complete their spell before dawn, they'll remain in the realm of the living, but if they fail — no more Sandersons. Can Max, his sister and his new friend keep the witches from finishing their spell and save the day? Does he have what it takes?
Because this is a Disney film, you can rest assured that it's safe for all viewers. There's magic and, of course, mention of eating children. However, violence is hinted at, and there's no gore or cursing. Although, Hocus Pocus does give you that fabulous creepy feeling that makes spooky season so much fun.
Honorable Mention
Here's an extra movie that almost made it onto the main list!
The Nightmare Before Christmas
The Nightmare Before Christmas is the story of Jack, The Pumpkin King (Chris Sarandon – voice and Danny Elfman – singing voice). Jack rules Halloween Town and oversees the world's Halloween celebrations. Over the years, however, he becomes tired of the same old routine and begins to look for something else. When he accidentally ends up in Christmas Town, he knows what he wants to do: take over Christmas! Of course, this doesn't go well. At all. 
Here's another classic Tim Burton film that's generally shown to children. Scary without being overly frightening.
Conclusion
There you have it — six spooky movies to introduce newbies to the world of horror. All of these films provide fun scares without actually being super scary. Perfect for horror virgins. This way, even non-horror lovers can participate in the season of ghouls, goblins, werewolves and all things frightening.
Let us know in the comments if you like this list, and don't forget to share it with your non-horror-loving friends!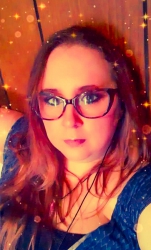 Latest posts by Becca Stalnaker
(see all)