Breakups hurt; there is no way around it. The person you thought would be there for you is suddenly gone, and, for me at least, it is hard to get back into a "normal" routine. BUT there is good news! While having a horror movie night won't necessarily fix your broken heart, it can give you an outlet to deal with your feelings. Some people might prefer sad movies, some may turn to romantic movies and others still may go with comedy. For us horror hounds, though, scary is our comfort genre. Here, you will find a list of steps and tips to set up the perfect horror movie night to take your mind off of a breakup.
RELATED: Check out more of our horror content!
Step One 
The first step is to choose a movie or movies to which you can dedicate your night. There are a few options. One is to turn to the tried and true favorites. However, I do not recommend this one for dealing with a breakup. The reason for this is simple; down the road, your feelings toward that film may become tainted by memories of the breakup. Another option is to sink into horror movies revolving around breakups or terrible relationships. Finally, the third is to choose super scary movies or horror comedies.
I have a few recommendations to get you started with the decision-making process.
My Movie Recommendations
*Mild spoilers ahead*
You can't go wrong with:
Kill Bill: Volume 1 
Does it get any more poetic than watching Kill Bill: Volume 1 after a breakup? Even if your ex didn't try to murder you, who can't relate to the Killer Bride?! Uma Thurman portrays the ex-assassin whose ex goes on a murder spree at her wedding. While The Bride does not die, she does enter a coma that will last four years. She finally awakens to find that her entire wedding party and her unborn child perished in the incident. Calling on her skills as an assassin, she vows revenge on every single person who had a hand in her wedding day massacre.  
Gone Girl 
Ah, Gone Girl, the story of a girl whose husband cheats on her, so she frames him for her murder. Of course, there is more to the story, but that is the gist of it. Rosamund Pike plays Amy Dunne opposite Ben Affleck, who plays her husband, Nick. Throughout the movie, the viewer finds that neither Amy nor Nick are who they claim to be. The twists and turns… hold onto your hats; it is a wild ride! It is worth mentioning that this film is based on the novel of the same name written by Gillian Flynn.  
The Invisible Man (2020)
Most everyone knows the classic story of The Invisible Man written by H.G. Wells. This is not that. It is an intense story revolving around Cecilia (Elizabeth Moss), who runs away from her abusive husband Adrian (Oliver Jackson-Cohen). Unfortunately, Adrian is a rich and powerful tech mogul with extensive resources. When strange things start happening, it seems like an invisible person is stalking Cecilia. She later finds out that Adrian has passed away and she is set to inherit everything. Is it Adrian's ghost playing games with Cecilia, or is he still alive?   
Scream 
Scream, my overall comfort movie. In this movie, Sidney (Neve Campbell) is still dealing with the brutal death of her mother a year ago when students at her high school begin to turn up … dead. The killer soon seems to turn their attention to Young Sidney. After a particularly close call, Sidney's boyfriend, Billy (Skeet Ulrich), is arrested for this misdeed. Lack of proof leads to Billy being released, but before that, Sidney received another call from the Killer. Is Billy out to take his girlfriend's life, or is someone setting him up?
RELATED: GGA Crush of the Week: Sidney Prescott
Burying the Ex 
Burying the Ex is more of a horror-comedy. Max (Anton Yelchin) moves in with his girlfriend Evelyn (Ashley Greene). Unfortunately, the experience begins to turn sour when Evelyn's true colors show, but Max hesitates to end the relationship or move out. As fate would have it, Evelyn dies in a freak accident. Max moves on and after a few months, meets his dream girl. Then craziness ensues when Evelyn inexplicably comes back from the dead as a zombie. Even crazier, she expects Max to resume their relationship as if nothing has changed. What will poor Max do?    
Step Two 
The second step in creating the perfect horror movie night to get over a breakup is the food. That's right; you've got to have plenty of food! This is not the time for steamed broccoli. Rather, this is the time to grab all of your favorite snacks. First, order whatever type of food you are feeling; pizza, Chinese take-out, BBQ, whatever makes you happy and is safe for any dietary restrictions. Then, grab something to satisfy your sweet tooth.
Once you have gathered all of the food you want and any necessary utensils, you are ready to move on to the next step.
Step Three 
For this step, you will need to find your favorite comfy outfit. Whether it be sweatpants and a t-shirt, pajamas or yoga pants and a tank top, change into whatever you are most comfortable wearing. Maybe even take some time before changing for a hot shower or bubble bath. Relax and let the hot water soothe. Once you have changed, it is time to move on to step number four.
Step Four
This step requires getting a soft, warm blanket and a comfort item. No matter what your comfort item is, you are going to need it to complete this step. For some, it may be an adorable stuffed bat. For others, it may be a limited edition Michael Myers figure. It could even be your collector's edition of Hide and Seek with the alternate ending. Whatever your comfort item may be, bring it with you.
Step Five 
The fifth and final step is to choose the best spot to watch your movies from, snuggle in with your blanket and comfort item, surround yourself with the food and press play.
Conclusion 
There you have it, five simple steps to the perfect horror movie night to get over a breakup! Now is your time to wallow and grieve what could have been. This won't magically cure your newly broken heart, but it will help you onto the path towards healing. Remember, there is no time limit on dealing with this. It could take days, weeks, months, possibly even years. It is alright to be sad. It is fine to feel all of the crazy emotions that pop up after a breakup. However, from one broken-hearted horror nerd to another, don't let it define you. You are more than the sum of your relationships and you are important. Never forget that! Just because this relationship did not work out does not mean there is something wrong with you. It just means that the relationship wasn't meant for you.
Enjoy your night of horror. Tomorrow is a new day!
This article was originally published on 8/25/21.
Elisabeth Moss Unravels in Intensely Disturbing THE INVISIBLE MAN Trailer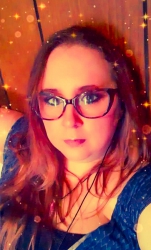 Latest posts by Becca Stalnaker
(see all)