Blumhouse and premium network EPIX have entered a new partnership, according to a release from Blumhouse. The release states that Jason Blum's television company is set to develop and produce a total of eight horror/thriller movies for EPIX.
Each movie will be a standalone and Jason Blum will act as the executive producer on all of them. 
The first film under the Blumhouse and EPIX deal is titled A House on the Bayou. Writer and director Alex McAulay is at the helm of this project. The companies are looking at a December 2021 premiere. Casting for the film is currently underway.
The synopsis for A House on the Bayou states that the film follows a "troubled couple and their preteen daughter who go on vacation to an isolated house in the Louisiana bayou to reconnect as a family. But when unexpected visitors arrive, their façade of family unity starts to unravel, as terrifying secrets come to light."
According to the release, the remaining seven films will debut in 2022.
RELATED: Movie Review: Tentacles 
This partnership is building on the success of Blumhouse's other unions including Amazon's Welcome to the Blumhouse and Hulu's Into the Dark anthology. However, this is a first for EPIX. Michael Wright, the president of EPIX, is quoted in the release as saying "Blumhouse's track record of producing high-quality, audience-favorite films have made them a driving force in the horror genre renaissance, and have been top-notch partners for EPIX. We can't wait to work with Jason Blum and his talented team in this new capacity, and make EPIX the exclusive home of more Blumhouse content."
Blumhouse and EPIX also have a four-part docuseries, Fall River, premiering on May 16.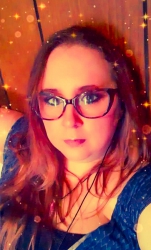 Latest posts by Becca Stalnaker
(see all)