Galentine's Day is the time to celebrate all of your fem friends and shower them with love and affection. Created by fictional character Leslie Knope in a now-famous Parks and Recreation episode from 2010, folks worldwide partake in Galentine's Day festivities. What better way to spend the day with your gal pals than watching horror movies and tv shows featuring iconic friend groups? Here's a list of the three most iconic female friendships in horror!
RELATED: 8 Disabled Horror Films That Dismantle Horrible Tropes
The Craft
In The Craft, Sarah (Robin Tunney) moves to a new town where she attends a Catholic prep school. After displaying magical abilities, she attracts the attention of the resident witches, Bonnie (Neve Campbell), Rochelle (Rachel True) and Nancy (Fairuza Balk). The trio is searching for a fourth member to join their coven and complete the circle. Sarah appears to be a brilliant choice.
As the four begin their friendship, everything seems perfect. The group's magic is strong; they're having fun — life is looking up for all four girls. Unfortunately, Nancy takes things too far, and the coven's newfound glory falls away.
Even though things don't pan out as expected, these four are an iconic friendship group in horror for a few reasons. There's a cautionary tale embedded in this classic film. It shows the dangers of seeking too much power and what it does to a person. Additionally, audiences get a view of how fulfilling friendship can be when all parties are on the same page.
Scream
Scream is a cult classic film from the '90s about Sidney Prescott (Neve Campbell) and the Woodsboro murders. Almost a year after Sidney's mother is murdered, her classmates begin turning up dead. The gruesome deaths are more than Woodsboro PD knows how to handle, and the situation continues to escalate.
RELATED: GGA Crush of the Week: Sidney Prescott
The killer goes after young Sidney, and suddenly things get incredibly personal. Tatum (Rose McGowan), her best friend, is there for her through everything, even offering her a place to stay after the attack. It's seemingly the safest place for Sidney since Tatum's brother Dewey (David Arquette) is a police officer.
Tatum and Sidney are an iconic friendship in horror because they are always there for each other. Since Sidney is the one who's at the top of a sadistic killer's list, Tatum provides most of the support. She reassures Sid and protects her as best she can. Tatum becomes a buffer between Sidney and everything happening around them.
Scream Queens
Scream Queens is not a movie, but it still features an iconic female friendship in horror. The series tells the story of a sorority at Wallace University. When the campus is rocked by a violent string of murders, "The Chanels" find themselves amid the terror. 
This horror-comedy series thrives on dark humor and satirical dialogue. Chanel Oberlin (Emma Roberts), president of the sorority, is more entrenched in the dire happenings on campus than the average sorority girl. Her underlings, collectively known as "The Chanels," do anything Chanel asks to keep the status quo.
These girls made it on this list not because they're great friends but rather because they represent a fascinating dynamic. Because they fear her more than the killer, they will do anything to protect Chanel and the sorority. Even when they begin to question everything, including Chanel's leadership, they continue to do what she asks.
Final Thoughts
There you have it, three of the most iconic female friendships in horror! What is your favorite cinematic friend group? Let us know in the comments!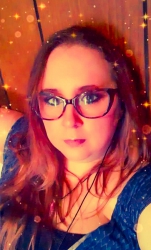 Latest posts by Becca Stalnaker
(see all)