Bloomberg and Giant Bomb reported today the release of Horizon Forbidden West is delayed to Sony's first financial quarter of 2022.
Sony ends its fiscal year in March of the following year. Thus, the first financial quarter of 2022 (known as "Q1 2023") occurs between March 2022 and roughly August 2022.
Hermen Hulst (Head of PlayStation Worldwide Studios) forecast a Holiday 2021 release for Horizon Forbidden West in June for PlayStation Blog. "But that isn't quite certain yet," Hulst clarified, "And we're working as hard as we can to confirm that to you as soon as we can." Bloomberg's source inside PlayStation apparently confirms this TBA release date.
RELATED: PlayStation State of Play: First Look at Horizon Forbidden West Gameplay
Horizon Forbidden West is the latest in a wave of 2021 video games to be affected by delays due to the ongoing COVID-19 pandemic. The video games industry struggles with the production challenges that result from remote work. From The Lord of the Rings: Gollum (delayed to 2022) to God of War: Ragnarök (delay to 2022 as announced by Hulst), developers seem inclined to approach development issues with extra time and patience.
The industry term "crunch" refers to coerced or mandatory overtime (often unpaid) to finish a game's development. Crunch normally lasts a few weeks, with the worst cases a month or two straight. Of concern to consumers is the tendency for delays to encourage that additional crunch time.
Unfortunately, the pandemic seems to exacerbate "crunch" in the worst offenders. Numerous delays for Cyberpunk 2077 resulted in CD Projekt Red devs crunching for almost nine months in a row. Naughty Dog devs worked 100-hour workweeks in the crunch leading up to the release of The Last of Us: Part II. Hopefully, Guerrilla Games can avoid similar pitfalls with the additional development time.
Sony has yet to comment on the news of the delayed release.
For more updates on Horizon Forbidden West and all of your favorite video games, keep your Focus tuned in to Geek Girl Authority!
Retro Revisits: The ZX SPECTRUM and the Loading Times From Hades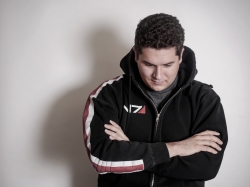 Latest posts by Tyler Boyce
(see all)